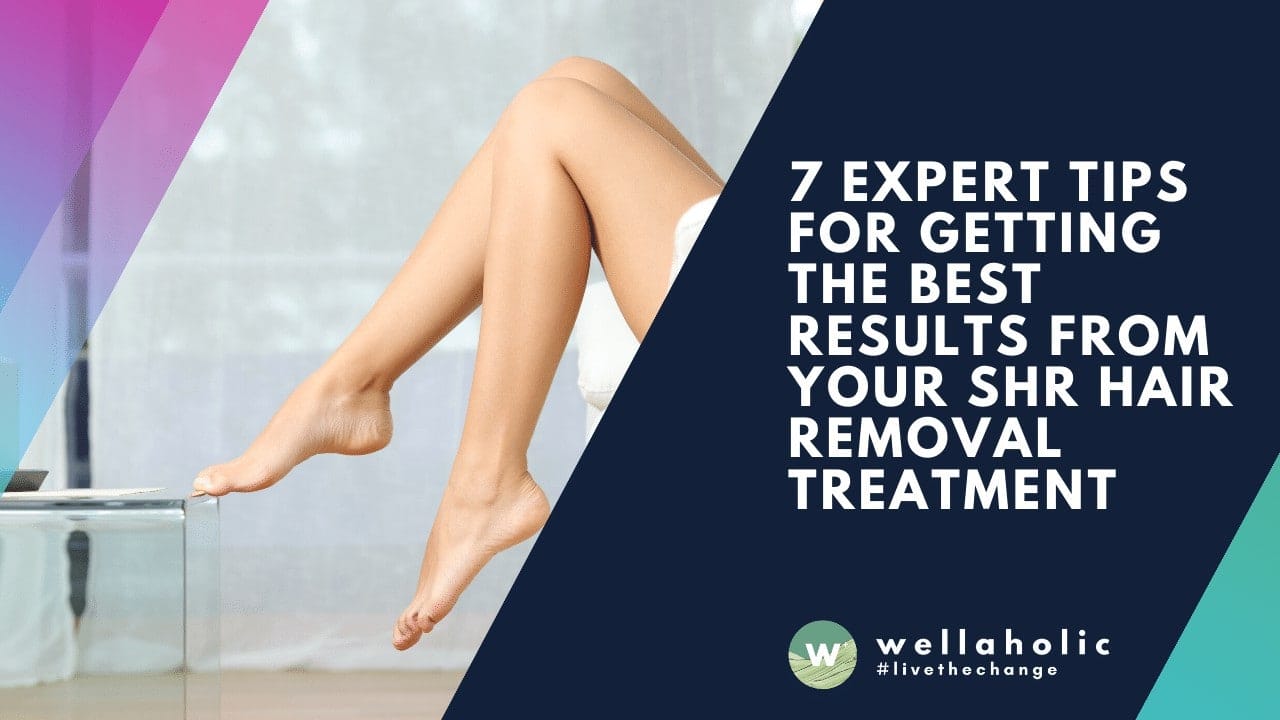 7 Expert Tips for Getting the Best Results from Your SHR Hair Removal Treatment
Introduction
So you have decided to give it a go and try hair removal in Singapore. After reading about the various kinds of hair removal, you have settled on SHR hair removal as it is a newer form of hair removal technology and more effective and less painful than IPL hair removal. A quick search on Google brought you to Wellaholic as one of the leading SHR hair removal treatment chains in Singapore. Congratulations! We look forward to helping you with your hair removal objectives. Nevertheless, how can you fully maximise your SHR hair removal treatment to achieve the best possible results? Based on various scientific journals on SHR hair removal technology and expert panel discussions, we share with you 7 expert tips for getting the best results from your SHR hair removal treatment, including some unique to Wellaholic.
1. Avoid the sun. Always.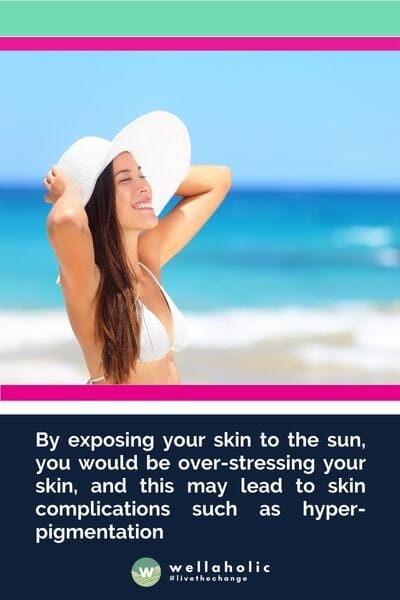 We have said this to our customers too often. Always avoid full sun exposure (to the treated area) before and after the SHR, IPL or laser hair removal treatment. While you might want to go to the beach to show off your nice and smoothly body, we would caution you from doing that. This is because the treated areas would have been subjected to strong SHR energies in order to affect the hair follicles to stop hair growth. By exposing your skin to the sun, you would be over-stressing your skin, and this may lead to skin complications such as hyper-pigmentation. Always try to give at least a week or two of gap between treatments and sun exposure, and if you really, really need to be exposed to the sun. Use a reliable sun protection, such as our award-winning Wellaholic Daily Sunscreen, Winner of Best Skincare for Best Face Sunscreen (Reader's Choice Awards) by Beauty Insider Beauty & Wellness Awards 2019.
2. You need to shave before treatment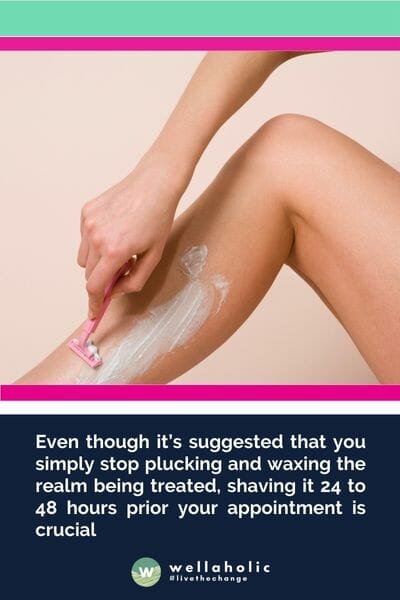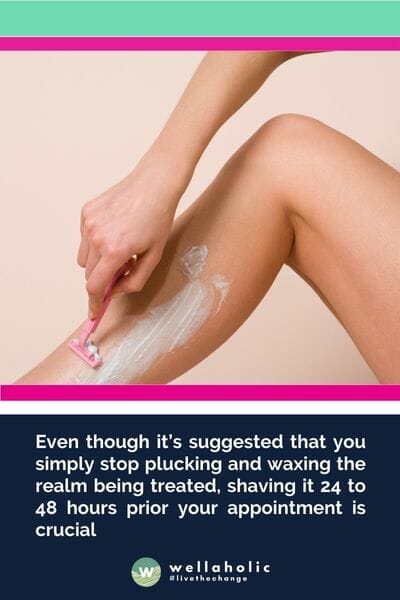 Contrary to what your friends might have told you, you actually need to shave before your SHR treatment. By shaving, you allow the SHR energy to be fully absorbed by the hair follicles, thereby improving the effectiveness of the treatment.
Ideally, shaving a day before treatment (most customers do that in the evening prior to their treatment). Nevertheless, there are always difficult-to-reach areas such as the back and the private areas.
At Wellaholic, we have our bestseller WellaSmooth Ultimate Plan which includes not only unlimited full body SHR treatment, but also unlimited shaving and post-treatment whitening or hydration with AfterGlow. Careful and experienced shaving will help prevent ingrown hairs which can create acne and other skin issues.
3. The optimal hair growth cycle starts from 28 days
This is one of the most common misconception about hair removal. We do have many customers thinking that after their first session, their hairs will stop growing. This is actually not the case. This is because what happens is that when one follicle dies, there might be another one next to it that may regenerate itself. Hair grows in different cycles so at any time, 30 to 60 percent of the hair is in the anagen growth cycle stage. The laser is targeting the hairs in the growth stage. The dead ones that are dead will shed after a few weeks. By the time you go for your next appointment (recommended 28 days later, to time with the hair growth cycle), the hairs that were in their growth stage will now by in their dormant or dying stage. This is also why we always advise customers to stick to a strict 28-day treatment schedule to see the best results.
4. Update your skin colour and ethnicity to get the right settings
Lasers work differently on light and dark skins. People with fair skin will fall under Type 1, 2 and 3 and responds best to shorter wavelength (755 nanometers), which is easy on the skin and also effective on light hair. On the other hand, people with dark skin will fall under Type 4, 5 and 6 (where Type 4 is Indian, and Type 5 and 6 being African American). In this case, we will use a wavelength that bypasses the epidermis and has a long pulse like the 1064 nanometers and safe on their type of skin. In short, always sharing with our consultant your hair type and colour, as well as your skin type and colour to allow the consultant to adjust the setting that's best suited for you. This is to avoid any side effects such as hyperpigmentation from the treatment itself.
5. You will need 6 to 12 sessions to see good results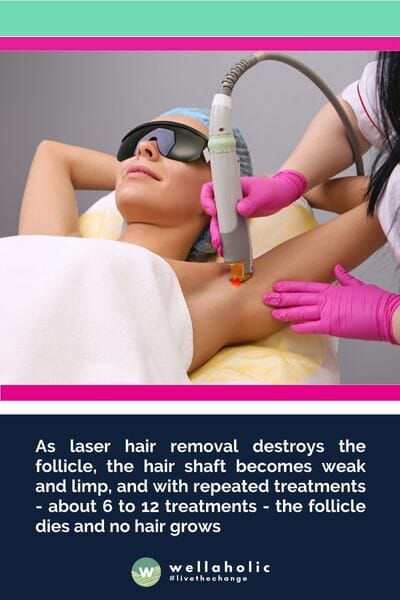 Laser hair removal is a procedure where a specific beam of light bypasses the epidermis and targets the follicle. This disables the reproductive cycle of the hair without hurting the skin. As laser hair removal destroys the follicle, the hair shaft becomes weak and limp, and with repeated treatments – about 6 to 12 treatments – the follicle dies and no hair grows. For areas with a dense hair follicles, there are more hair follicles to treat, and hence more treatments are necessary to target all hair follicles with varying hair growth cycles. Based on our experience, facial hair and hair at the private areas require 12 or more treatments to fully stop hair growth.
If you have sensitive skin, start with a lighter energy setting. While you may require more treatments, it will help to prevent any undesirable side effects.
6. Post-Treatment Whitening and Hydration
If you are suffering from hyperpigmentation issues (common at the underarm areas or the private regions), you might want to consider our PTT with AfterGlow. Further enhance the tone and suppleness of your treated skin with our PTT or Post-Treatment Therapy with AfterGlow. Choose from either Whitening Therapy for hyperpigmented or darkened skin, or choose our Hydrating Therapy for accelerated skin repair from the harsh SHR energy rays. Then end it off with our AfterGlow™ red light treatment which helps to repair and rejuvenate your treated skin.
​WHITENING OR HYDRATING? YOU DECIDE
Whitening – With dipotassium glycyrrhizinate which inhibits tyrosinase activity and melanin production
Hydrating – Help calm inflammation and reduce irritation associated with hair removal treatments
AfterGlow – Red light therapy penetrates deeper into the skin than other light wavelengths and is able to rejuvenate skin
7. Seek Out a Provider that Provides Lifetime Coverage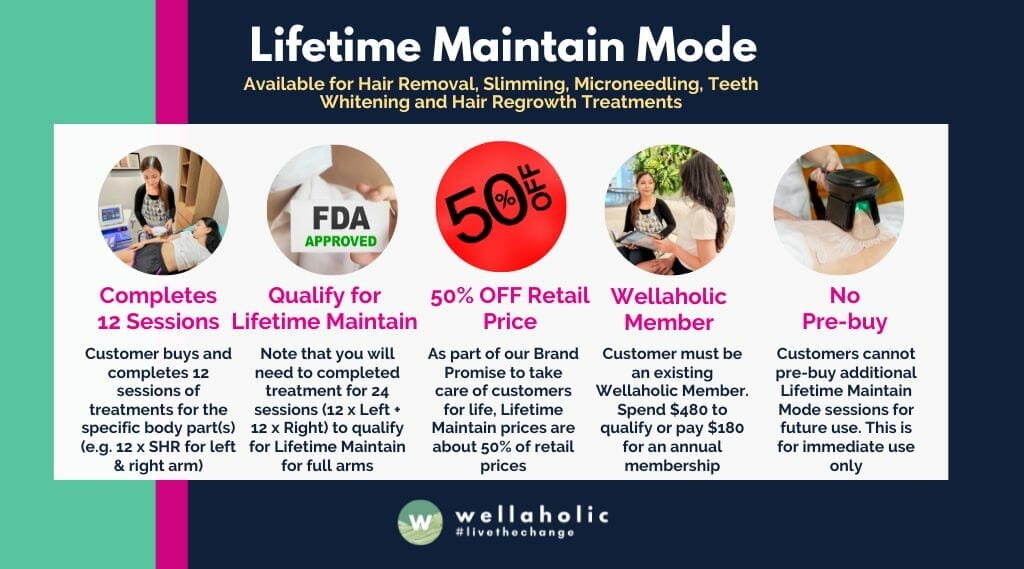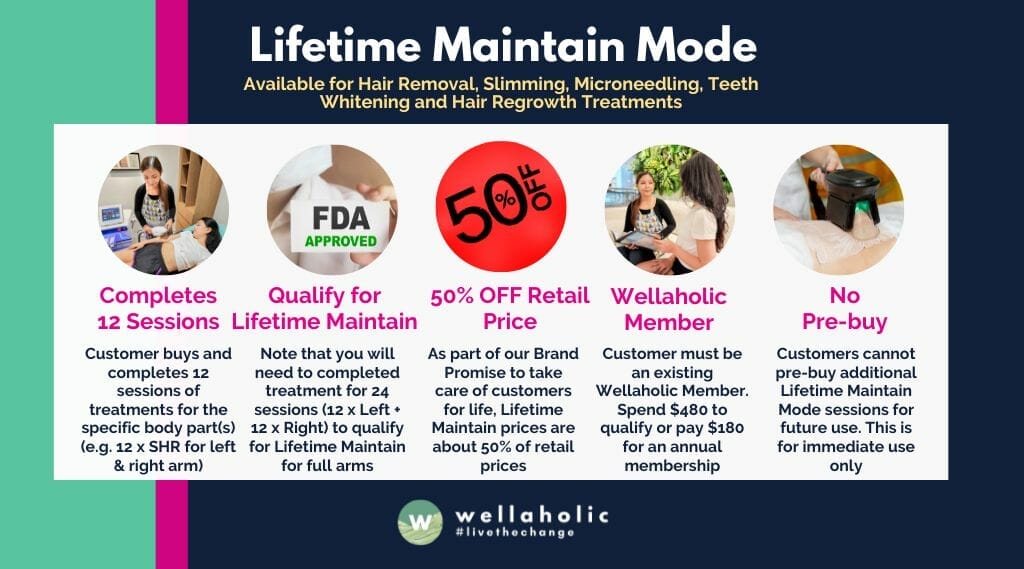 While SHR hair removal treatment helps to permanently remove hair after 8 to 12 sessions, we have a small number of customers that see hair growth in specific areas after some time has passed. This could be due to their genetics (specifically hair gene Lhx2). We felt that it is not fair for customers to pay a full price again to treat the area again. Our proposed solution: a Lifetime Maintain Mode for these customers. This Lifetime plan is unique to Wellaholic, and we have not seen any other providers able to offer this to their customers.
If you qualify for Lifetime Maintain Mode, you get to enjoy >50% discount off per-session SHR hair removal treatment rates for the rest of your lifetime! This is our way to taking care of customers who might have completed the SHR hair removal regime but find hairs growing back again some time in the future. With this Lifetime Maintain Mode, you will never have to pay full retail prices for maintenance treatments with Wellaholic!
---
WellaSmooth All-inclusive Hair Removal by Wellaholic
WellaSmooth™ All-Inclusive Hair Removal is designed for an all-inclusive fuss-free full-body permanent hair removal experience with a 5-star rating. WellaSmooth™ All-Inclusive Hair Removal includes all-that-you-require shaving service, followed by SHR Unlimited Prestige hair removal which includes unlimited SHR shots for the entire body (including Brazilian/Boyzilian). Also included is our Skin Whitening / Hydrating post-treatment therapy (PTT) followed by our AfterGlow Red Light therapy.
What is WellaSmooth™ All-inclusive Hair Removal Regime?
Voted Best Hair Removal Treatment by Daily Vanity Spa and Beauty Awards 2021.
WellaSmooth™ All-Inclusive Hair Removal is designed for an all-inclusive fuss-free full-body permanent hair reduction experience.
WellaSmooth™ All-Inclusive Hair Removal is ideal for all skin color, hair color, and all forms of hair.
Also include is all-that-you-require shaving service for all body parts including your private regions.
WellaSmooth™ All-Inclusive Hair Removal also includes the Skin Whitening / Hydrating (PTT) with AfterGlow™, which includes post-hair-removal skin whitening or skin hydration followed by our AfterGlow Red Light therapy for enhanced skin rejuvenation.
Achieve smooth and glowing skin that will wow everyone.
This treatment is ideal for both men and women, by male and female therapists.
Get a package and choose your shaving, SHR permanent hair removal and post-treatment whitening and hydration done at any of our multiple outlets across Singapore.
WellaSmooth™ is your ultimate all-inclusive hair removal treatment in Singapore complete with shaving and post-treatment care.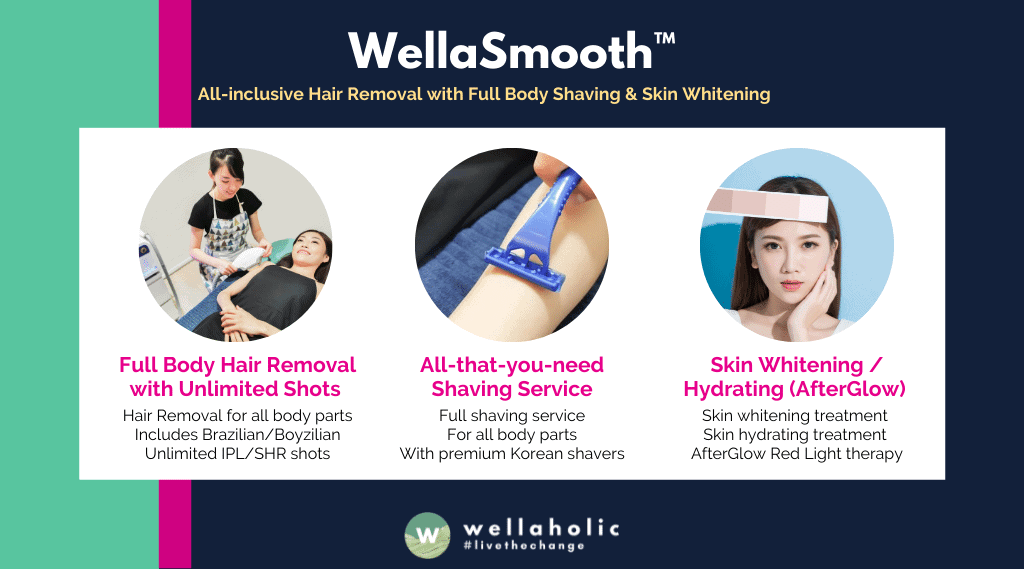 WellaSmooth™ Includes the Following Three Hair Removal Services
SHR Permanent Hair Removal PRESTIGE Unlimited – Enjoy our bestseller SHR hair reduction treatment for all body parts
Unlimited Shaving Service – Enjoy unlimited shaving service on all body parts
Skin Whitening/Hydrating (PTT) with AfterGlow – Enjoy post-treatment whitening or hydrating therapy followed by AfterGlow red-light treatment to rejuvenate your skin
See Over 1800 Positive Reviews of Wellaholic (Customer Verifiable)
Pricing of SHR Hair Removal Treatments by Wellaholic
Wellaholic believes in providing pricing transparency, and hence all prices are published and updated on its website. Choose from unlimited monthly hair removal plans (with unlimited SHR hair removal shots) for unlimited body parts, or choose from per-session hair removal price plans. Wellaholic's hair removal prices are generally divided into the following categories: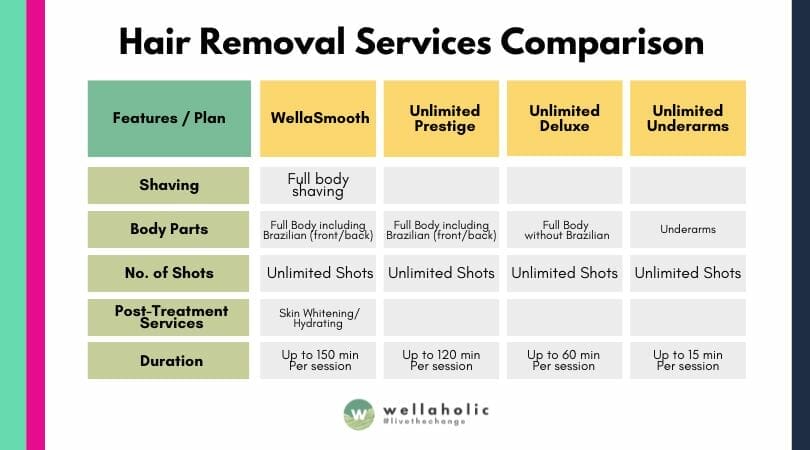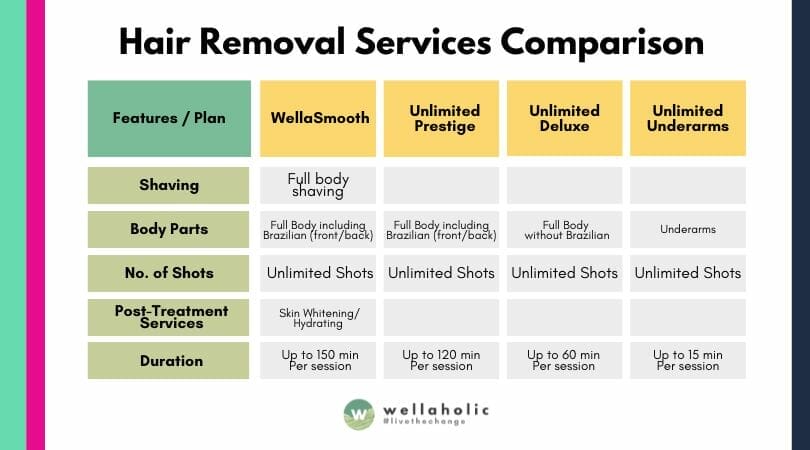 ---
---