What is the best hair removal for the face?
Introduction: What is the best hair removal for the face
There are many different hair removal methods available on the market today, but which one is the best for the face? Here are five hair removal methods that are considered to be the best for the face: laser hair removal, electrolysis, waxing, threading, and excision. Each method has its own set of benefits and drawbacks, so it's important to choose the one that is right for you.
Method 1: Shaving for the face
Shaving is among the quickest and simplest ways to remove hair and wrap up your responsibilities for the day. Whether you're using a disposable shaving device or an electric shaver, both have a built-in blade that raises and cuts hair at the skin's surface. You can shave quickly with electric or disposable shavers. Because all of the hair on your legs is cut at the skin's deep layer, they will only begin regrowing once you take it out, saving you precious time.
However, the results are temporary or temporary. Shaving daily will leave your face devoid of hair for one to three days. To maximize the effectiveness of this approach's benefits, exfoliate your face and then apply a layer of soap or shaving cream. This enhances your hair's surface and minimizes cuts. Glide the shaver in the same motion as your hair growth.
Method 2: Tweezing for the face
Tweezing is a cost-effective and convenient technique for removing facial hair. This method operates differently from shaving; instead of using a razor blade, tweezers are used to pluck or pull hair from the roots. Tweezing works best for shapely eyebrows. Usually, the results last longer than shaving. This method works slightly differently than shaving; instead of using a razor, tweezers are used to pluck or pull the hair from the root. Tweezing is suitable for any kind of facial hair. Vision problems such as plucking the eyebrows are usually resolved. Tweezing causes very slight discomfort, but it's not usually painful. If you suffer from pain, apply an ice cube to the area to reduce the redness and swelling.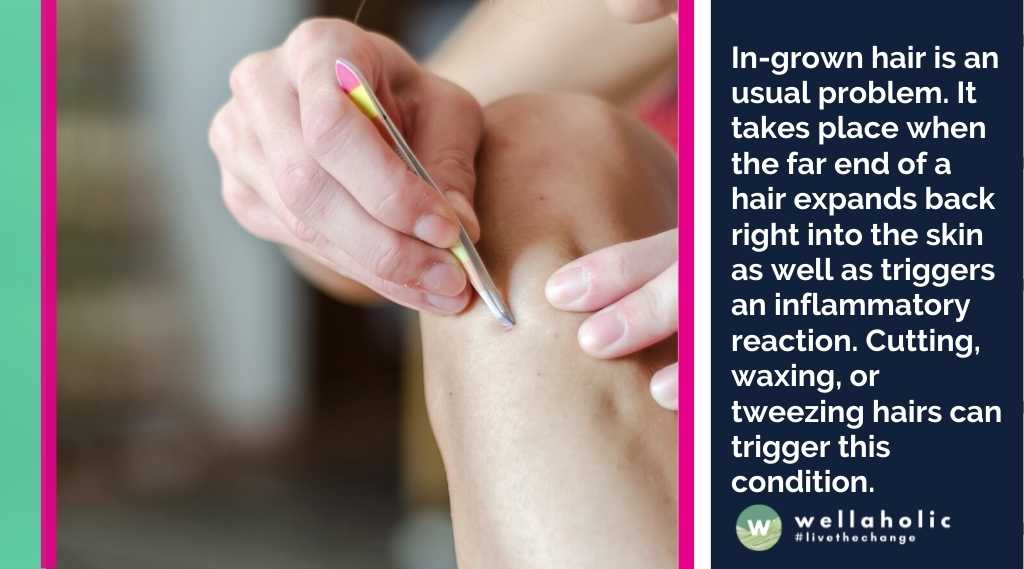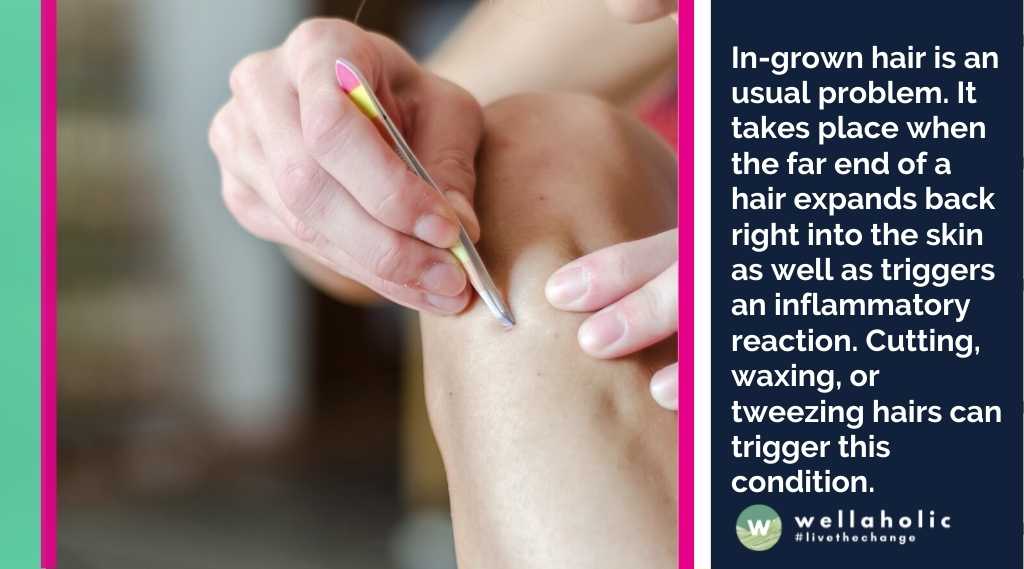 Method 3: Epilating for the face
An epilator is a hair removal tool that removes hairs from the root as they disentangle, a process akin to tweezing or shaving. Unlike tweezers and razors, epilators grab multiple hairs at once and remove them all from the root, so that hair growth takes longer. Epilation sometimes causes hairs to grow back softer and thinner nonetheless. Strands may become less noticeable. Unlike tweezing and shaving, epilating devices rely on a multi-pronged approach to remove hairs from the root. This means that epilators take longer for stubble to grow back. That softness of the stubble can diminish, and it grows back thicker, occasionally.
Method 4: At-home hair removal devices for facial hair removal
Almost all hair removal methods lose effectiveness after only a few weeks. If you want long-lasting results, consider laser hair removal. This method is performed using a laser and a pulsating beam of photons to damage hair follicles, resulting in the loss of hair. It 's a temporary solution hair gets regrown after about six months. Sometimes, hair never returns. If hair is regrown, it may be finer and undetectable. One of the biggest drawbacks to at-home laser hair removal? The tools only work on a narrow range of hair and skin colors. The lasers zero in on pigments in the hair follicle and are only effective when there's a lot of contrast between skin and hair.
Method 5: Depilatory creams for facial hair removal
Another way to remove your facial hair is by depilatory creams. They'll last longer than shaving and these creams may even be cheaper than waxing. These creams contain chemicals including sodium, titanium dioxide, and barium sulfide, which breaks down proteins in hair so that it's easily dissolved and washed away. Although these ingredients are in general considered safe, they do have some health risks. If you do a patch test first, apply a small amount of the cream to your skin, and beware of signs of an allergic reaction, which include reddening of the skin, bumps, or itching. Wait at least 24 hours and then spray a larger amount of cream on other areas of your face.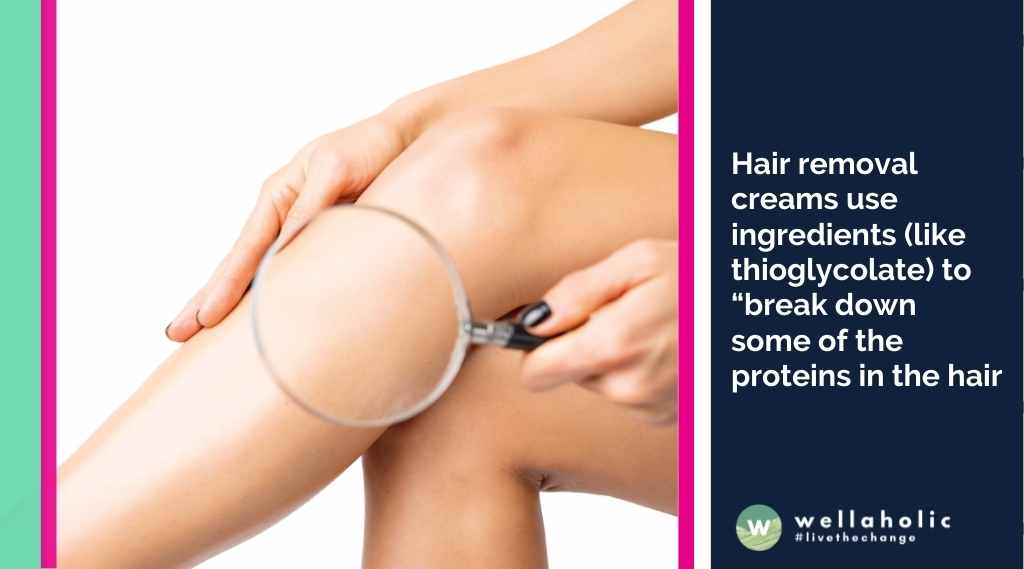 Method 6: Threading for the face
Shaping eyebrows by threading is another alternative for removing the unwanted facial hair on the upper lip, cheeks, and chin. Rather than shaving or tweezing, this method uses a thread that pulls and twists the unwanted hair to remove it through the hair follicle. The results are long-lasting compared with shaving or tweezing, and this method does not cause ingrown hairs. Threading doesn't involve the usage of chemicals, so you have no risk of a skin reaction. So, there's no risk of a skin reaction, although you may still experience minor pain or discomfort as your technician removes hair from the follicles. To reduce pain, ask your technician to apply numbing cream to your face, or apply a warm compress afterward. This hair removal technique requires skill, so you will have to find a trained professional.
Method 7: Laser hair removal for facial hair done professionally
Laser hair removal for facial hair is a popular treatment option that removes unwanted hair from the face and other areas of the body. Laser hair removal is a safe and effective way to remove unwanted facial hair, and it can be done professionally or at home. There are several types of lasers that can be used for hair removal, and each has its own benefits and drawbacks. If you're considering laser hair removal for your face, be sure to discuss your options with a qualified specialist.
SHR Hair Removal by Wellaholic
Wellaholic is a pioneer of SHR hair removal, launching it since 2016. Since then, Wellaholic has been recognised as a leader of SHR hair removal (invented by Alma Lasers), winning annual awards, such as the Best SHR Salon by Daily Vanity Spa & Hair Awards in 2021, 2020 and 2019. Wellaholic has also won the Best SHR Hair Removal award by Beauty Insider Beauty & Wellness Awards from 2018 to 2021. The countless number of awards (both Editor's Choice and Readers' Choice Awards) attest to the efficacy of SHR hair removal treatments as well as excellent customer service by Team Wellaholic.
What is SHR Hair Removal?
In 2006, Two visionaries took upon themselves to change the way laser hair removal is performed. Those were Alma lasers' founder and former CEO Dr. Ziv Karni and Dr. Jospeh Lepselter, one of Alma's clinical application directors. They named their innovation SHR technology. Up to that point in time, laser or IPL (intense pulsed light) hair removal was performed by pulsing the skin with a very strong light beam. The plan was that the melanin-containing hair follicle would absorb the delivered energy, heat up dramatically and be destroyed. Sounds painful, doesn't it?!
SHR or Super Hair Removal is a relatively newer technology which uses low energy and rapid pulsing diode laser but at a higher frequency. Developed by Alma Lasers , this diode laser hair removal technology allows the skin to be heated gently, but with the rapid pulses, the energy is then accumulated by the skin. While 50% of the energy is targeted at the melanin (similar to IPL), the other 50% targets the stem cells responsible for hair production.
​This is a very important point to note as SHR thereby targets both fine and coarse hairs. Ultimately, this leads to less discomfort and pain, yet an improved efficacy. SHR is most effective during the active growth phase (anagen stage of hair growth) hence shaving a day before treatment or just before the hair removal treatment is most recommended.
Pricing of SHR Hair Removal Treatments by Wellaholic
Wellaholic believes in providing pricing transparency, and hence all prices are published and updated on its website. Choose from unlimited monthly hair removal plans (with unlimited SHR hair removal shots) for unlimited body parts, or choose from per-session hair removal price plans. Wellaholic's hair removal prices are generally divided into the following categories:
SHR Unlimited Prestige Plan
(SHR Unlimited Prestige plan covers full body SHR hair removal including brazilian/boyzilian)
1 Month Unlimited: $279
3 Month Unlimited: $259 x 3 = $777 You save $60
6 Month Unlimited: $245 x 6 = $1470 You save $204
12 Month Unlimited: $219 x 12 = $2628 You save $720!
SHR Unlimited Deluxe Plan
(SHR Unlimited Deluxe plan covers full body SHR hair removal excluding brazilian/boyzilian)
1 Month Unlimited: $279
3 Month Unlimited: $259 x 3 = $777 You save $60
6 Month Unlimited: $245 x 6 = $1470 You save $204
12 Month Unlimited: $219 x 12 = $2628 You save $720!
---