How Can I Get Rid Of My Laugh Lines?
Introduction to Laugh Lines
Laugh lines, or smile lines, as they are sometimes called, are a type of wrinkles that develop mainly around the sides of your mouth. They are also known as nasolabial folds, as they form from the bottom of the nose to the corners of the mouth (regardless of skin type). While they are very common, their severity can vary. As you age, these types of wrinkles may be inevitable. While people should be reassured that everyone has nasolabial folds, some people would like theirs to be less obvious or prominent. In this article, Wellaholic will share with you some of the possible treatments for laugh lines (or frown lines).
What are the main causes of laugh lines?
The irony of laugh lines or marionette lines, is that they are actually not caused by years of smiling and laughing (or any facial expressions), and you should not stop being happy! According to Dr. Arash Akhavan, MD and founder of The Dermatology & Laser Group, these things don't even play a role in the deeper lines in the skin, which occur from mid cheek to chin and form parentheses around our lips. The skin texture is affected by facial muscles and the youthful appearance degrades as you start to look older.
The primary causes of laugh lines include:
a loss of elasticity and loss of volume (collagen loss)
dehydrated skin and loose skin (sometimes from the lack of hydration or after an intense sun session)
genetics
smoking
sun exposure and sun damage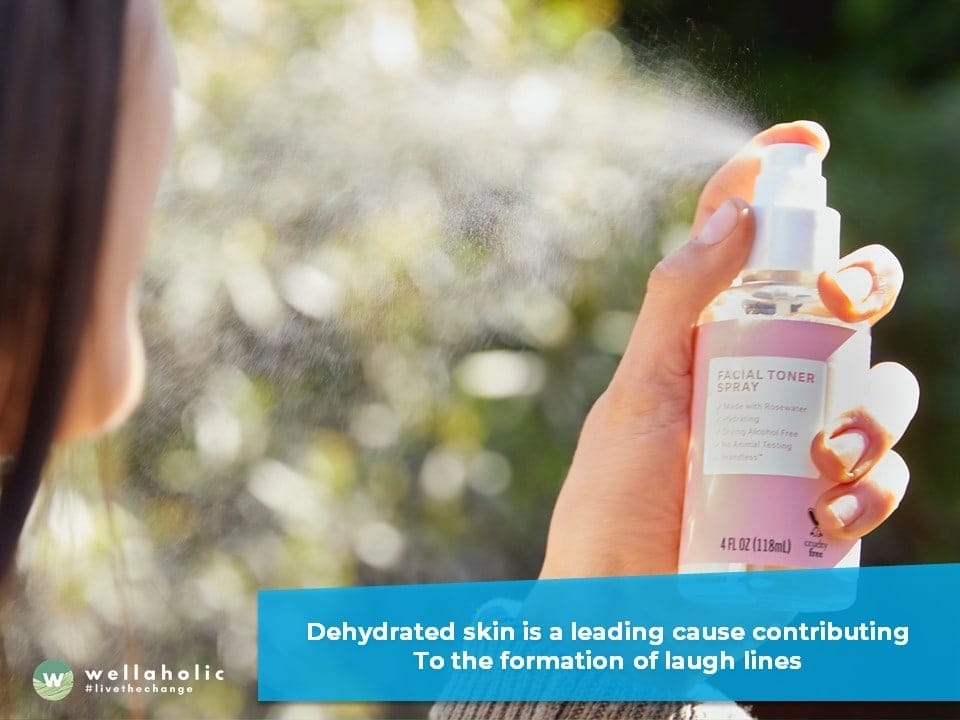 How Can I prevent Laugh lines?
Some of the causes of laugh lines (or frown lines) may be prevented by adopting good lifestyle habits as a young adult. For example, you can wear sunscreen every day to prevent wrinkles that are related to sun damage. Do consider Wellaholic's award-winning Daily Sunscreen.
Keeping your skin hydrated also goes a long way, whether you already have smile lines or not. Be sure to drink plenty of water every day, and avoid drinking too much caffeine or alcohol as both have diuretic effects.
​If you needed another reason to quit smoking, know that kicking this habit now can help prevent future wrinkles, including smile lines.
But if the laugh lines are already forming, then it's time to consider the various possible options to treat laugh lines.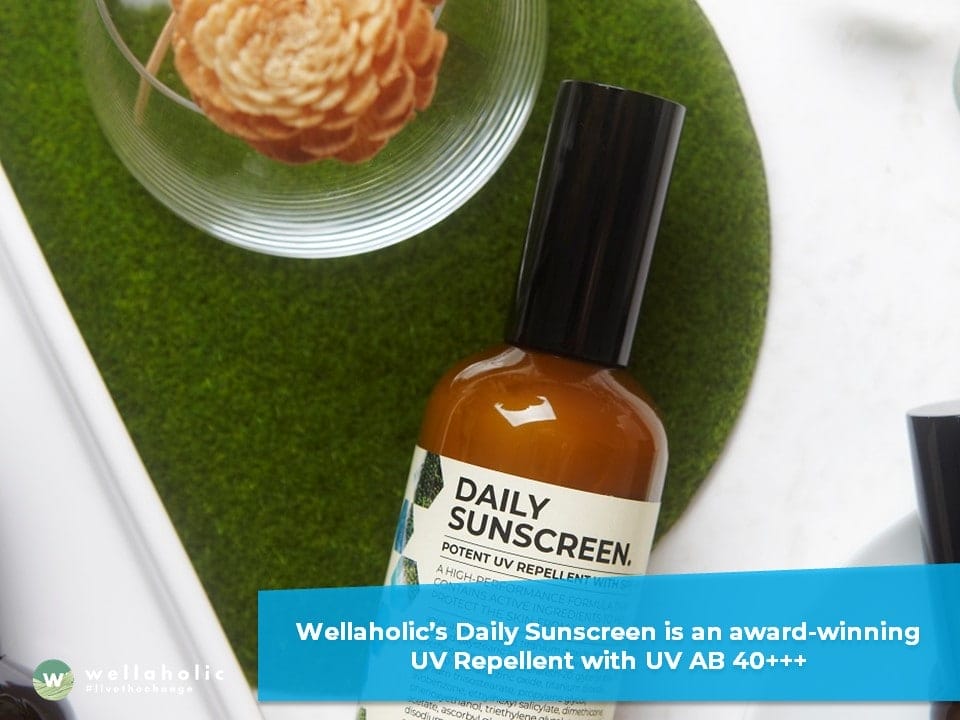 Why is Microneedling effective for treating laugh lines?
Collagen induction therapy (also called microneedling or skin needling) aims to increase natural collagen production in your skin. As you age, your skin loses collagen and therefore loses elasticity, so the thought behind needling is that more collagen can fill in wrinkles, such as smile lines. Microneedling is also known to enhance production of collagen, effectively treat acne scars, deep lines, improve skin elasticity and skin texture (including dark spots), and is an alternative treatment to dermal filler treatments. Wellaholic provides microneedling treatments (with both advanced RF Microneedling and physical Microneedling) for not only the face but also the neck area. In addition, Hyaluronic acid and Matrixyl serums can be used in combination with microneedling to help plump the wrinkled areas.
The American Academy of Dermatology says that the results from microneedling treatment are gradual, with the full results expected within nine months. As your skin heals, you might see some bruising and redness. Most people need three to six microneedling sessions in total, which will lead to improvement of skin texture, and improved laugh line/ nasolabial lines (lip wrinkles, laughter lines, forehead lines included).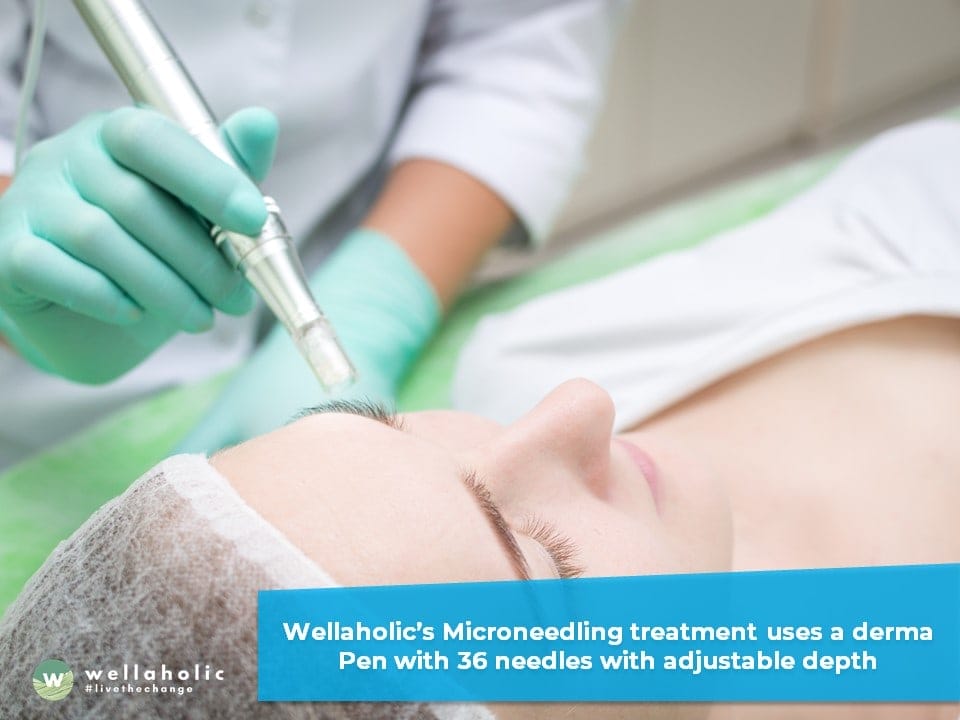 How can Retinol treat laugh lines?
OTC creams offer more affordable wrinkle treatment options. Retinol is among one of the more studied ingredients because of its claimed ability to break down the free radicals that can lead to wrinkles. One study published in the Archives of Dermatology Trusted Source reported significant results in patients with fine lines and wrinkles who used retinol treatments of 0.4 percent. Participants used retinol lotion three times per week for six months. Wellaholic's Retinol Serum and Retinol Moisturiser can be used on a daily or once-per-two-day regime to help combat wrinkles and various skin conditions.
Vitamin C, peptides, and hydroxy acids are also used to treat wrinkles. The downside to OTC creams is that they can take months to work, and you won't get permanent results. Side effects can include redness, rashes, and burning.
How can injectible fillers treat laugh lines?
​Facial fillers are most often the first step of professional treatments toward reducing nasolabial folds. Dermatologists and other aesthetic professionals inject fillers into the skin around the cheek. Facial filler (which is invasive procedure) adds volume to the area and lifts the skin and improve skin elasticity. What type of filler and how much is used depends on the severity of the fold. The most common fillers are made from hyaluronic acid, a natural building block of skin, and calcium hydroxylapatite, typically found in bones. Both have been shown to help stimulate the growth of collagen in addition to plumping the skin.
Fillers are easily injected in the office and require little to no recovery time. Some people experience slight bruising, but makeup can be worn immediately after treatment.
However, fillers are a short-term solution. They last 6 months to 2 years, with most lasting 6 to 9 months. How long a filler lasts depends on the type of filler and how quickly your body dissolves it.
Botox, Dysport or Xeomin
​Botulinum toxins (Botox, Dysport, and Xeomin) are also injectable fillers, though they work differently. Your dermatologist injects the substance with a small needle into the area of concern. The substances work by weakening the muscles in the given area, which makes lines and wrinkles more relaxed and less noticeable. You can see results within a few days of the initial injection.
Botox injections may be performed by a dermatologist, ophthalmologist, or plastic surgeon. Recovery time is relatively short, and you should be able to resume your normal activities (including exercise) after 24 hours. Some common side effects include headaches and redness or irritation at the injection site.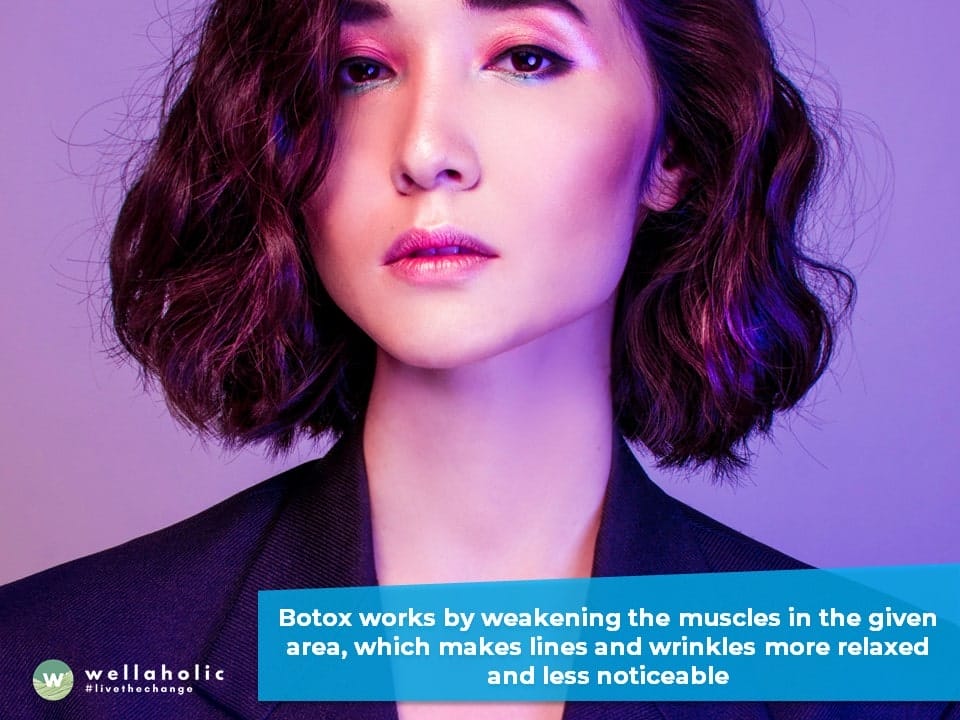 Can Facial Exercises help with wrinkles?
There are exercises that may help someone reduce laugh lines around the corners of the mouth. These exercises target muscles that may help tighten the skin of the face.
A person has muscles on the face that are almost never worked out. The muscle targeted in the first exercise is one of them. Used to control puckering and help close the mouth, the orbicularis oris muscles are important in helping prevent and reduce the appearance of laugh lines.
To target these muscles:
Hook the corners of the mouth with the index fingers.
Pull out about a quarter inch from the resting position.
Apply resistance with the fingers and use the mouth muscles to tighten the corners of the mouth towards each other.
Hold the position for about 5-10 seconds.
Relax the muscles and then repeat.
Aim for 10-25 reps.
Remember, Prevention is better than cure!
Laugh lines may be inevitable due to ageing and the natural loss of elasticity in the skin. But that does not mean they cannot be delayed and made to appear less dramatic.
To maintain skins' appearance:
Do not smoke.
Eat a balanced diet rich in nutrients and proteins.
Avoid weight fluctuations.
Try retinol creams.
WellaFacial™ by Wellaholic
WellaFacial™ is Wellaholic's signature facial regime, designed for customers who want an extensive all-inclusive facial regime which includes the latest technologies to promote cellular renewal and anti-ageing. WellaFacial™ provides additional free treatments to help our customer look their best at an affordable per-session pricing.
Unlike typical facials which involves steaming the face, and manual extraction of blackheads, etc., Wellaholic advocates the use of technology and scientifically proven methods to help our customers with their anti-ageing regime. The result– visible differences over the course of a three-to-six month period.
What is WellaFacial™?
Incorporates Best-of-Breed technology facials at affordable pricing
Designed for customers who want a regular facial regime which includes the latest technologies to promote cellular renewal and anti-ageing.
WellaFacial™ provides additional free treatments to help our customer look their best at an affordable per-session pricing.
Pay for WellaBoost™ (4 Serums) needle-free skin booster and Microneedling (Face) to get free additional Microneedling (Neck) and LED Cell Regeneration treatments as part of our special WellaFacial™ plan. 
What are the Benefits of WellaFacial™?
​WellaFacial™ allows you to choose the combination of treatments that works best for your skin concerns:
Microneedling: Effective in resurfacing skin and treatment acne scars, pigmentation and stretch marks.
WellaBoost™: Needle-less skin booster with two different technologies to help increase skin hydration, collagen production as well as skin regeneration.​
LED Cell Regeneration: Uses different wavelengths to target the skin for various beneficial effects such as improving skin elasticity, boosting collagen production, minimising blemishes and pimples as well as soothing aggravated skin and even reduce scarring.
Pricing of Facial Treatments by Wellaholic
Wellaholic believes in providing pricing transparency, and hence all our prices are published and updated on its website. Choose from a single-session plan or choose a multi-session plan for greater discounts. Wellaholic's facial treatments are generally divided into the following categories: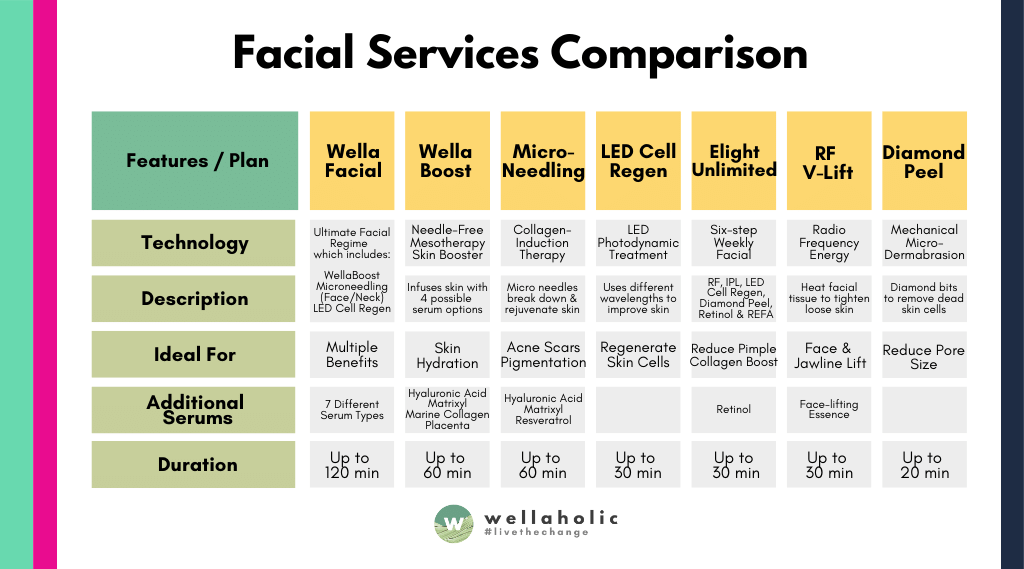 Please click on the menu below to see the pricing for the various facial treatments by Wellaholic. Wellaholic is well-known in the industry for our transparent pricing and no hard selling. In fact, Wellaholic is well-known for not only our transparent and cheap pricing but also without any hidden costs. All prices are nett and inclusive of GST, and are actual prices (i.e. not trial prices).
---
---