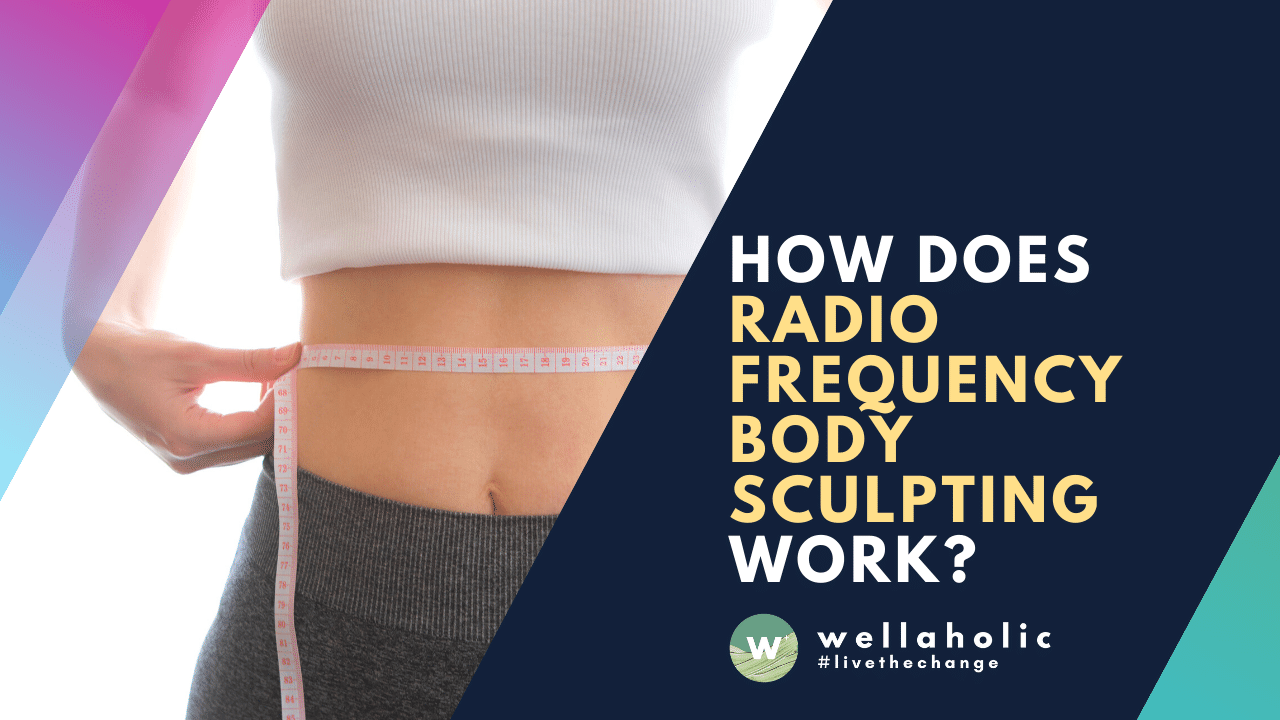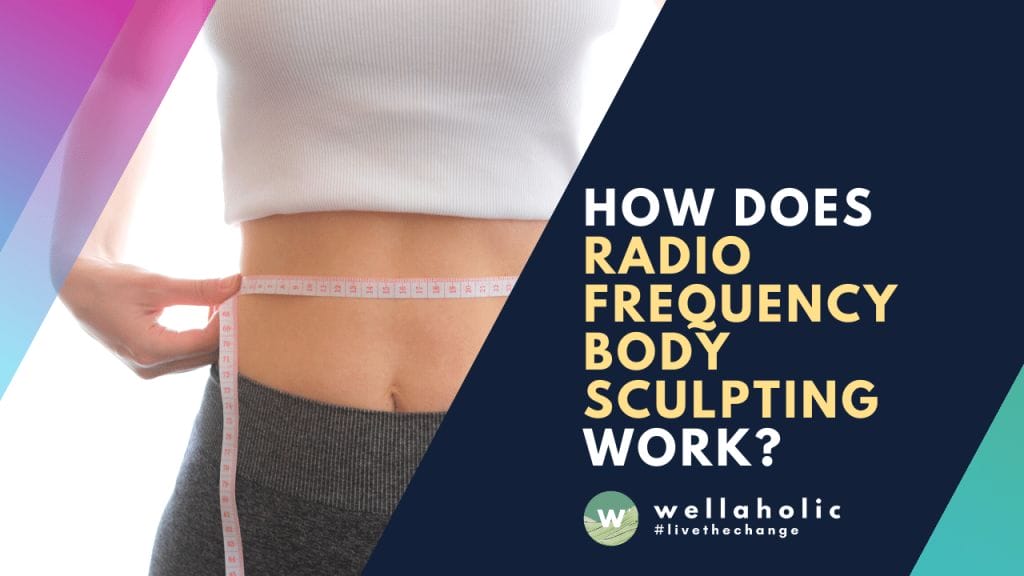 How Does Radiofrequency Body Sculpting Work?
How Does Radiofrequency Body Sculpting Work?
Singapore is home to a growing number of beauty treatments, one of which is radiofrequency body sculpting. This innovative medical procedure has been gaining popularity because of its potential to help people achieve their desired body shape without the need for surgery. In this article, we will be exploring how radiofrequency body sculpting works and the benefits it can provide for those who are based in Singapore. We will discuss the process involved, what results it can produce, and potential risks associated with this treatment.
Sagging Skin Comes with Age
As our bodies age, they may start to show more fat deposits despite normal diet plan and also exercise. Our skin could droop, sag and also show even more fat and cellulite. At Wellaholic, we can make use of radiofrequency (RF) body sculpting or WellaSculpt in Singapore to lower these signs of aging. If you are keen to find out more about how RF body contouring or body sculpting works, this guide is for you.
What Is This RF Body Sculpting Treatment Good For?
RF Body Sculpting Treatment can:
Reduce loose skin to enhance your appearance
Tighten up, shape, and also tone the skin
Increase circulation, metabolic rate, and lymphatic drain
Smooth body shapes
Rise collagen production
Decrease the look of cellulite
Reduce fatty area
RF Body Sculpting Treatment also can treat acne scars, fine lines and also wrinkles, cystic acne, stretch marks, and also uneven complexion. Body contouring or body sculpting, with the use of radiofrequency energy may be able to change your body into what you have desired for.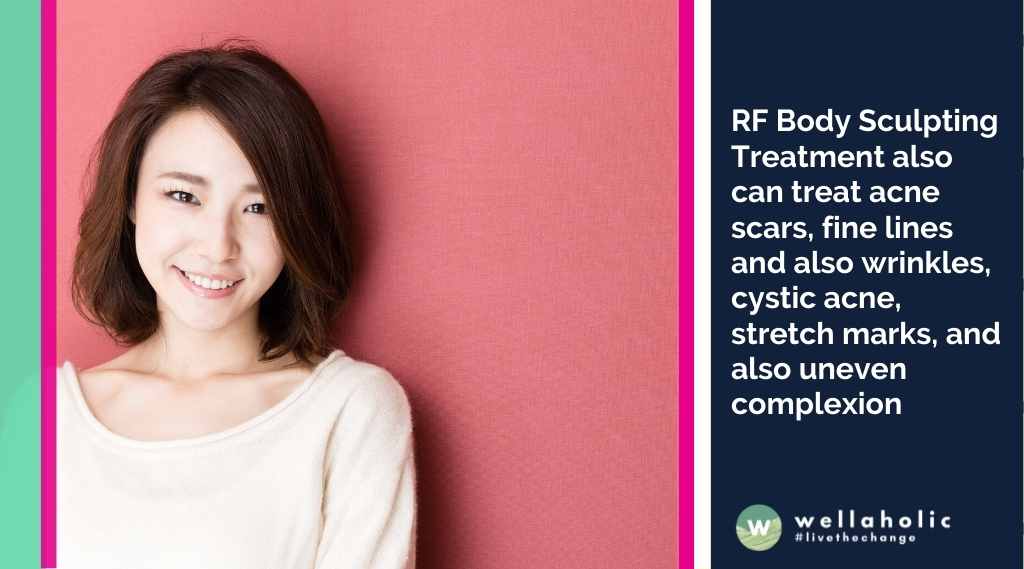 What Is WellaSculpt or RF Body Sculpting?
WellaSculpt or RF Body Sculpting is a non-invasive method that makes use of warm as well as RF energy to shape your body by doing away with unwanted fat cells. The modern technology also smooths your skin where cellulite or drooping might exist.
After the fat cells have diminished, you will see a better and also contoured shape. The heat used in this skin treatment increases collagen manufacturing, providing the skin a lot more strength and firmness. When your skin has more collagen, it will look smoother as well as firmer. Sagging and wrinkles will certainly fade.
What is the Science behind RF Body Sculpting?
Therapies using radiofrequency use thermal heat to produce spectacular outcomes. Thermal heat is an oscillating electric current of energy that creates collisions and crashes between ions as well as molecules, converting them into heat energy which can be used to treat the skin and body.
RF thermal stimulation is theorized to cause a micro inflammatory procedure that urges the growth of brand-new collagen– a healthy protein that keeps our skin smooth, company, and supple. This procedure makes the skin agreement, which smooths, tightens up, and firms the skin surface area.
By manipulating skin air conditioning and providing radiofrequency energy to specific skin depths, these therapies are highly efficient in minimizing fat pockets. RF thermal excitement happens no matter skin shade kind, so it is an effective therapy for clients of every ethnic culture. The outcome? Smooth, limited, extra youthful-looking skin. Also, cellulite is much less obvious and fat cells reduce to boost your all-natural charm.
What is WellaSculpt RF Body Sculpting?
WellaSculpt™ Body Sculpting helps to lift, tone and tighten loose or saggy skin using advanced radio frequency technology. Heat is delivered to the skin accelerating the production of collagen and elastin. Experience immediate lifting and tightening of the skin for beautiful body contouring and firmness. WellaSculpt™ Body Sculpting helps to get rid of fat cells and reduces the appearance of fat on targeted areas of the body.
Is WellaSculpt RF Body Sculpting backed by science?
For WellaSculpt™ Body Sculpting, the epidermis is cooled by the chilled applicator tip, which increases the skin's impedance.
WellaSculpt™ Body Sculpting forces the RF energy to penetrate deeper into the pre-heated low impedance of the targeted tissue.
The optical energy is selectively absorbed by the target tissue and converted into thermal energy.
The RF current, flowing between the electrodes, has a greater preference for pre-heated targets.
This results in more thermal impact on the target tissue, leading to both skin tightening and cellular regeneration. 
What are the benefits of WellaSculpt RF Body Sculpting?
WellaSculpt™ Body Sculpting uses advanced radio frequency and low energy radiation to heat the deep layers of your skin.
A 2017 study found that 24 of the 25 people who underwent 5 to 8 sessions of RF therapy sessions saw an improvement in their body shape.
Twenty-three people were happy with their results.
Radiofrequency body contouring tightens the skin, removes fat and improves tone without any downtime or pain at all.
WellaSculpt™ Body Sculpting is a pain-free procedure which reduces cellulite, boosts collagen production and gets rid of fatty deposits that fail to go with exercise.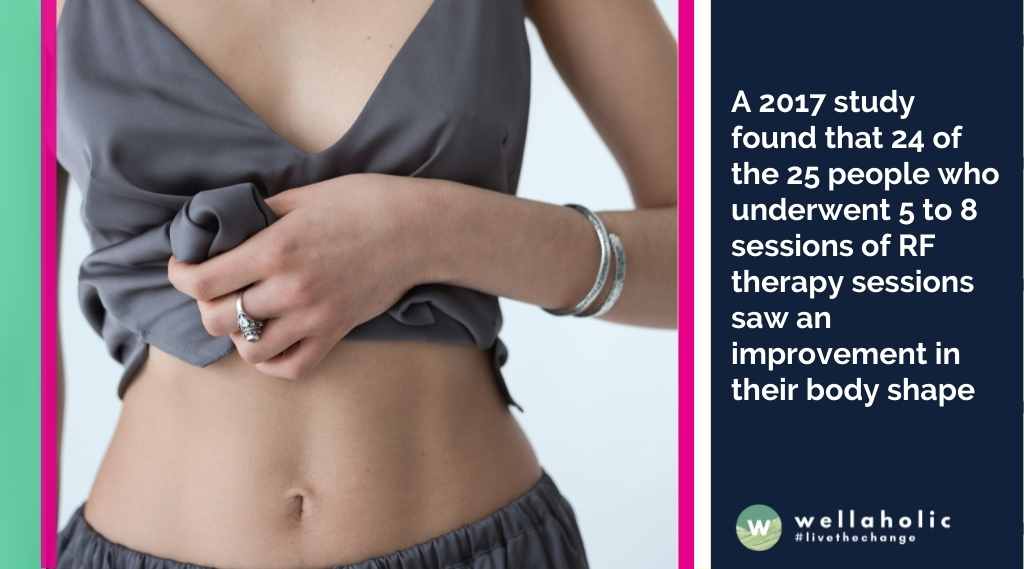 Pricing of Slimming Treatments by Wellaholic
Wellaholic believes in providing pricing transparency, and hence all prices are published and updated on its website. Choose from a single-session plan or choose a multi-session plan for greater discounts. Wellaholic's slimming treatmentes are generally divided into the following categories: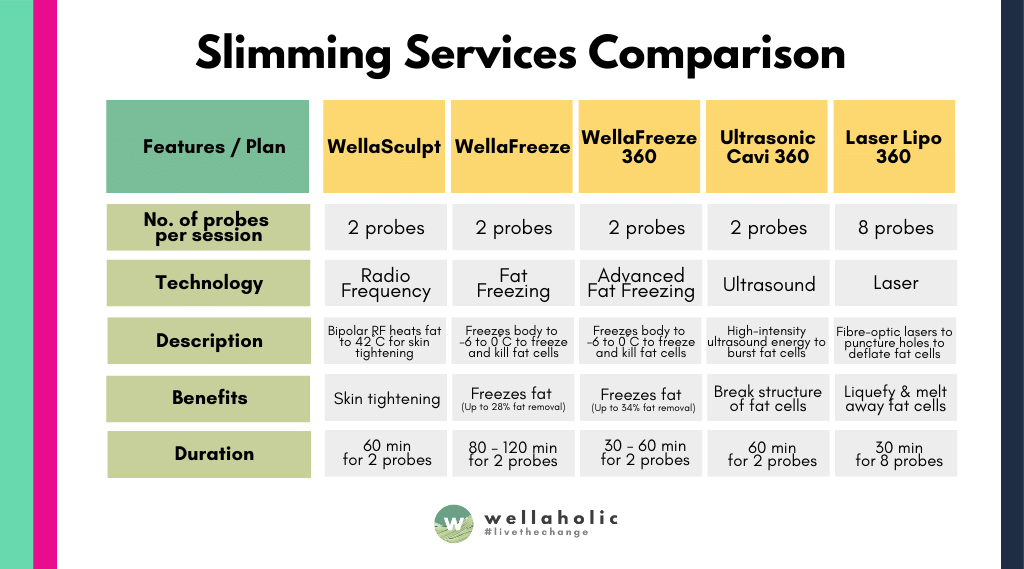 Please click on the menu below to see the pricing for the various slimming treatments by Wellaholic. Wellaholic is well-known in the industry for our transparent pricing and no hard selling. In fact, Wellaholic is well-known for not only our transparent and cheap pricing but also without any hidden costs. All prices are nett and inclusive of GST, and are actual prices (i.e. not trial prices).
---