Ladies over 30, listen up! You CAN slim down and look great!
---
Introduction: Why it's important to feel good in your own skin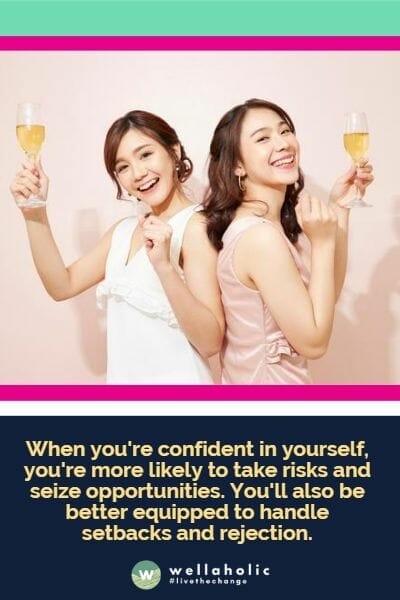 It's no secret that when you feel good in your own skin, you exude confidence. And confidence is attractive. But there's more to it than that. Here are three reasons why it's important to feel good in your own skin:
1. Better Self Confidence. When you're confident in yourself, you're more likely to take risks and seize opportunities. You'll also be better equipped to handle setbacks and rejection.
2. Good Self Esteem. Good self-esteem leads to healthier relationships. When you have a positive view of yourself, you're more likely to attract and maintain healthy relationships with others.
3. Prevent Stress and Depression. Taking care of yourself physically and emotionally can help prevent or manage stress, anxiety, and depression. When you feel good about yourself, it's easier to take care of yourself both physically and emotionally.
The '30s are the new 20s: how to stay in shape
For many people, the '30s are a time when they start to feel the effects of aging. But it doesn't have to be that way. There are plenty of things you can do to stay in shape and keep your body feeling young.
Here are a few tips:
1. Get enough sleep. Sleep is important for all aspects of health, including physical fitness. Getting enough rest will help your body recover from workouts and stay strong.
2. Eat healthy foods. Eating nutritious foods helps your body repair itself and maintain a healthy weight. Make sure to include plenty of fruits, vegetables, and whole grains in your diet.
3. Exercise regularly. The benefits of regular exercise are well-documented. Exercise can help you maintain a healthy weight, reduce your risk of heart disease and stroke, improve your mental health and mood, and increase your overall energy level.
So what are you waiting for? Get moving! Regular exercise is one of the best things you can do for your health.
Work it: how to find the time and energy to work out
When it comes to working out, there are two main obstacles: finding the time and mustering up the energy. But with a few simple changes to your routine, you can make working out a priority.
Start by setting a regular time for your workouts. Whether it's first thing in the morning or after work, put it in your calendar and stick to it. If you have trouble getting motivated, find a workout buddy or sign up for a class.
Next, focus on making small changes to your diet. Eating smaller meals more often can help give you more energy throughout the day. And be sure to stay hydrated; water will help your muscles recover and prevent fatigue. Finally, listen to your body. If you're feeling too tired or sore to work out, take a rest day.
---
Watch what you eat: simple tips for eating right
If you're like most people, you probably don't think much about what you eat. You just grab whatever is convenient and hope for the best. But if you want to be healthy, you need to pay attention to what goes into your body.
Here are some simple tips for eating right:
1. Make sure you're getting enough fruits and vegetables. Aim for at least five servings a day.
2. Choose lean protein sources, such as grilled chicken or fish, tofu, legumes, and eggs.
3. Limit processed foods, sugary drinks, and refined carbs. These can lead to weight gain and health problems like diabetes and heart disease.
4. Drink plenty of water. It will help keep you hydrated and flush out toxins from your body.
Rely on technology and science to slim down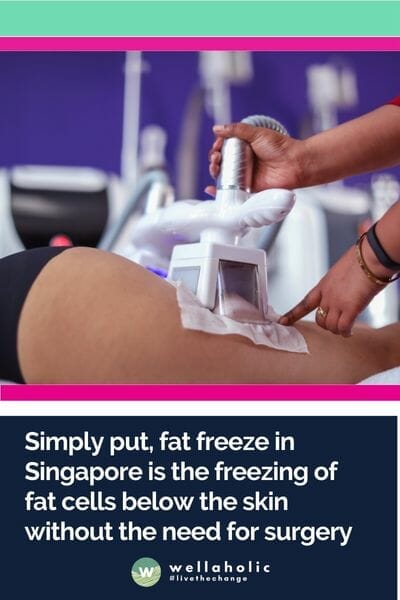 The idea of using technology and science to slim down is not a new one. In fact, there are many devices and treatments that have been designed specifically for this purpose. One popular method is called fat freeze, which uses ultrasonic waves to break down fat cells. Another is called ultrasonic fat cavitation, which uses sound waves to break down fat cells.
Both of these methods have been shown to be effective in reducing the size of fat cells. However, they are not without their side effects. Fat freeze can cause bruising and swelling, while ultrasonic fat cavitation can cause pain and discomfort. Choose the right method for you and your goals, and be sure to consult with a doctor before starting any treatment.
---
Conclusion: staying motivated and seeing results
In conclusion, it is important to find what works for you when it comes to staying motivated. For some people, this may mean listening to music while working out, while others find that reading inspirational quotes helps. The most important thing is to keep at it and not give up – eventually you will see results!
---
WellaFreeze™ 360 Advanced Fat Freeze by Wellaholic
WellaFreeze™ 360 Advanced Fat Freezing uses the latest fat freeze technology and is designed for customers who are looking to fat freeze 4 body parts at once. Similar to Clatuu 360 or CoolSculpting 360, our WellaFreeze 360 Cryolipolysis device is equipped with 4 probes or applicators for concurrent usage. Further more, the latest innovation in our fat freeze 360 probes increases the coverage area – meaning that you can freeze a larger surface area per probe.
What is WellaFreeze™ 360 Advanced Fat Freezing?
WellaFreeze™ 360 Fat Freezing is the latest innovation in fat freezing. It uses a newer device over the traditional WellaFreeze cryolipolysis machine. 
WellaFreeze™ 360 Fat Freezing helps target the stubborn fat and cellulite areas of your body that do not react well to exercise and dieting.
Fat cells are "dissolved" by non-surgical means and controlled cooling at sub-zero temperatures.
WellaFreeze™ 360 Fat Freezing with its newer technology can increase in absolute fat removal by up to 19%, in addition to the 14% to 28% fat reduction from each session.
In addition, customer can treat 4 body parts at one time with WellaFreeze™ 360 Fat Freezing.
Each session is also reduced from 60 minutes to only 30 minutes, due to the increase freezing ability.
WellaFreeze™ 360 uses 360 probes which can freeze and reduce up to 34% of body fat per session with no or minimal bruising to the body.
WellaFreeze™ Fat Freezing Can Target the Following Body Parts
Stomach / Belly / Tummy / Abdomen
Love Handles / Flanks
Under the Neck / Double Chin
Back / Bra Area
Thighs
Male Chest (Pseudo gynecomastia)
Arms
Under Buttocks (Banana Roll)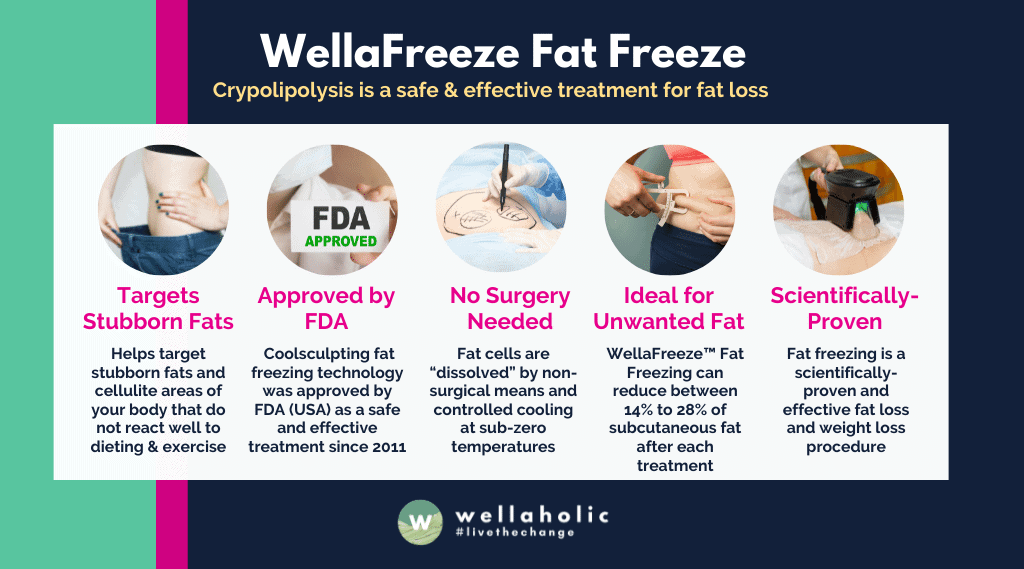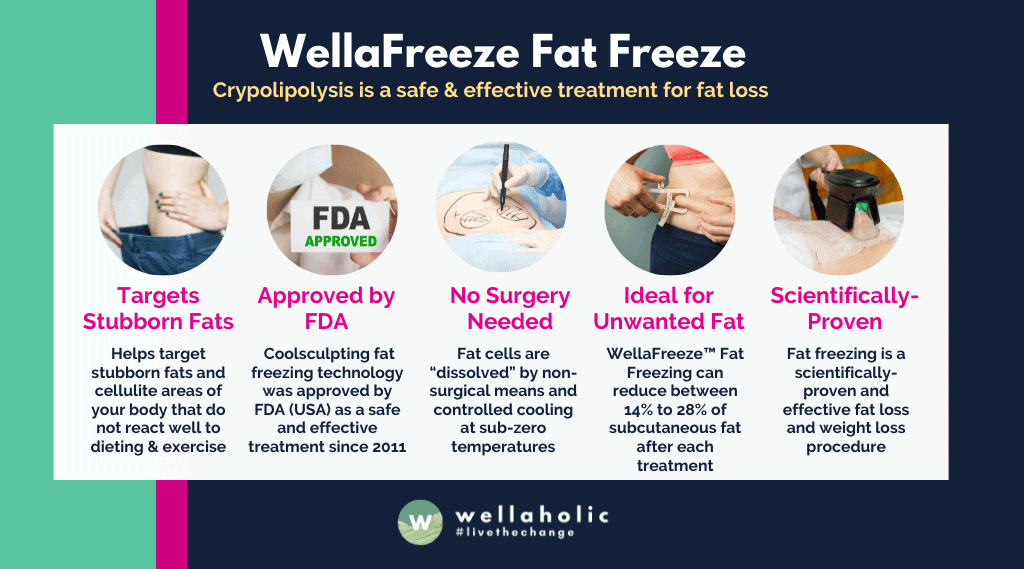 See Over 1800 Positive Reviews of Wellaholic (Customer Verifiable)
Pricing of Slimming Treatments by Wellaholic
Wellaholic believes in providing pricing transparency, and hence all prices are published and updated on its website. Choose from a single-session plan or choose a multi-session plan for greater discounts. Wellaholic's slimming treatments are generally divided into the following categories: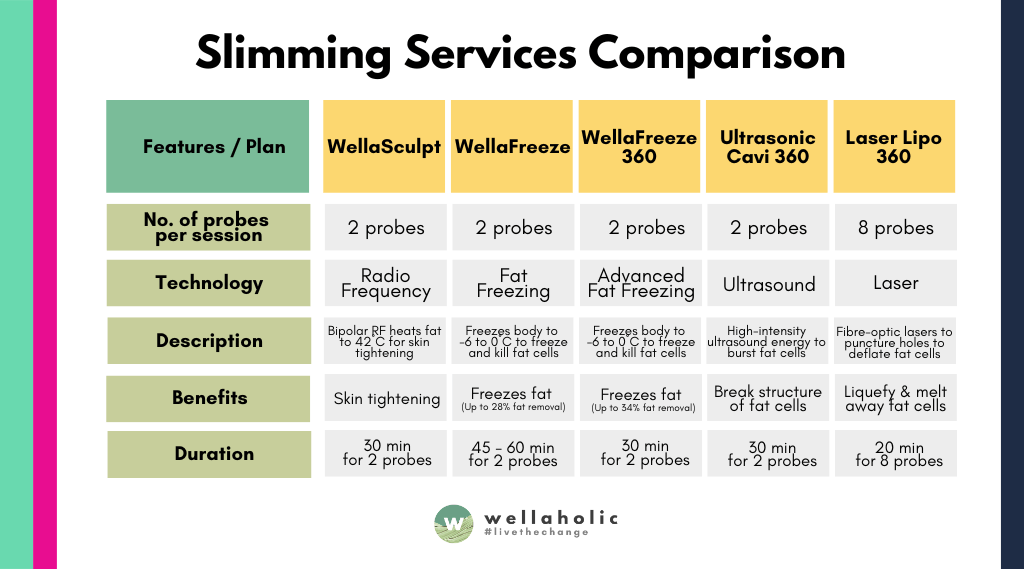 Please click on the menu below to see the pricing for the various slimming treatments by Wellaholic. Prices are nett and inclusive of GST.
---
---