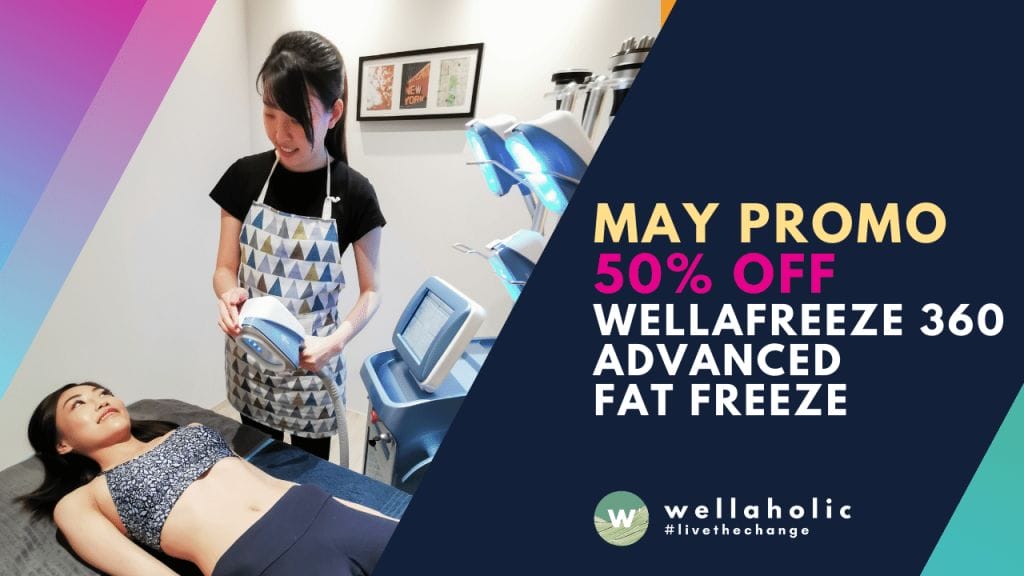 May Slimming Promo – 50% OFF WellaFreeze 360 Fat Freezing
---
How Long Does it Take For Your Consumed Calories to Turn into Fats?
The awesome feasts of Christmas, Chinese Lunar New Year and Hari Raya are now truly over. Now that it's over and done with, how long does it take before the calories turn into fats that accumulate at your belly, waist, arms and thighs? The short answer is your calories start the process of turning into fat as soon as 4 hours after eating them. But it would take a couple of weeks of eating too many calories for that fat to show up in a meaningful way. This means that it will take about 1 – 2 months before that fats show on your body.
Reduce up to 33% Fat with WellaFreeze 360 Advanced Fat Freeze
WellaFreeze 360 advanced fat freezing uses the latest fat freeze technology and is designed for customers who are looking to fat freeze 4 body parts at once. Similar to Clatuu 360 or CoolSculpting 360, our WellaFreeze 360 cryolipolysis device uses the latest third-generation of fat freezing technology. This latest innovation in our fat freeze 360 probes increases the coverage area – meaning that you can freeze a larger surface area per probe.
50% OFF WellaFreeze 360 Fat Freeze (2 Probes for 2 Body Parts)
If you are stuck with fat deposits and you want to get rid of them, our May Promo is the right solution for you. For a limited time this May, enjoy 50% OFF our WellaFreeze 360 Advanced Fat Freezing. Instead of paying the full price for up to 4 probes, you can now pay 50% less for 2 probes, which you can use to target any body parts – for possibly the most effective fat freezing in Singapore.
Suitable Body Parts for WellaFreeze 360 Fat Freezing
Terms & Conditions
Promotion is valid from 30 April to 27 May 2022 at all outlets except Wellaholic (Orchard).
Promotion is only valid for full payment and not installment plans.
Customers can buy and activate the package for future use.
Management reserves the right to end the promotion earlier than the stipulated date.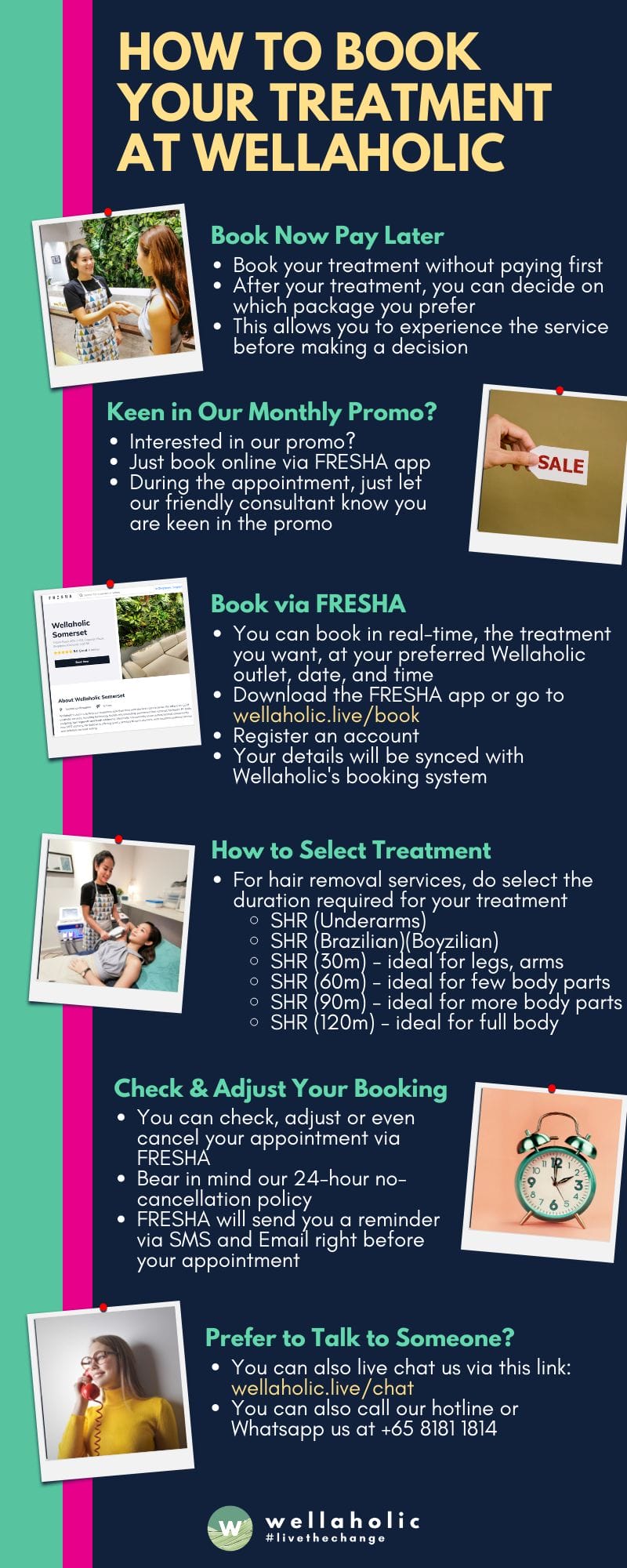 ---