The Pros and Cons of Fat Freezing in Singapore
---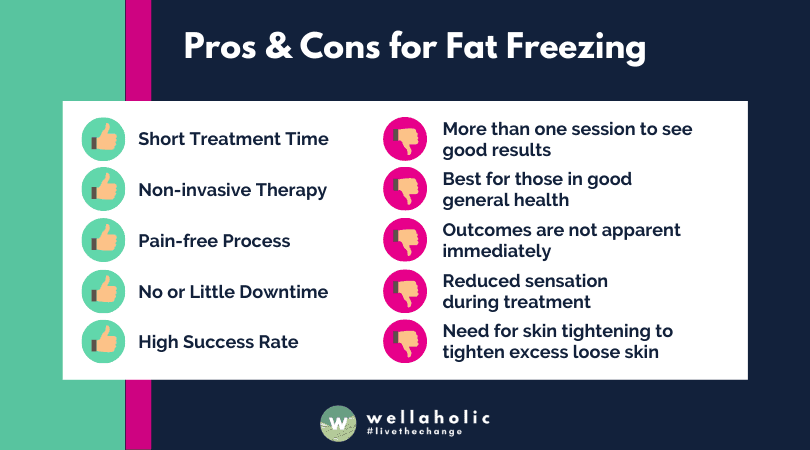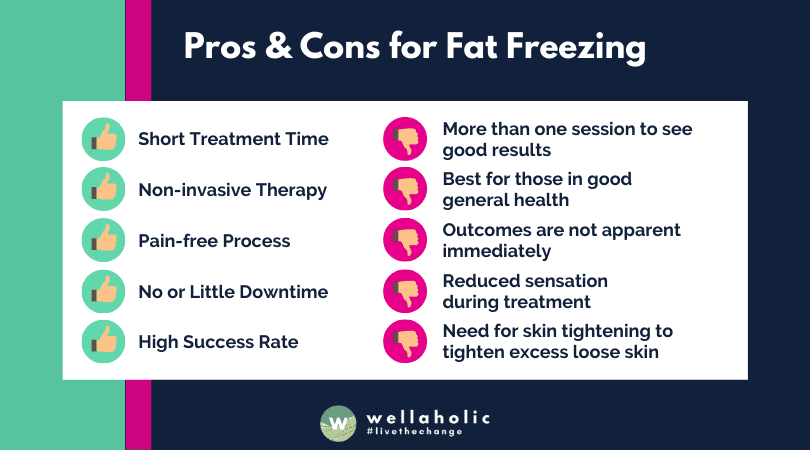 Introduction to the Benefits of Fat Freeze in Singapore
With the increasing popularity of non-invasive treatments, more and more people are turning to fat freezing in Singapore to slim down. But is this treatment really effective and safe? Here, we give you the lowdown on fat freezing so that you can decide if it's right for you.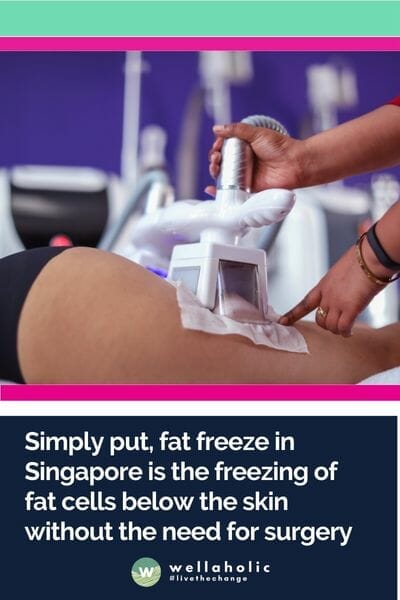 In the modern day across all continents, fat loss treatments are serious business. As more people begin to take physical fitness extra seriously, there is the boosting need for long-term fat management remedies. Fairly just recently, fat freeze, also called cryolipolysis, has become prominent in Singapore and also for the rest of the world. While many celebrities as well as others alike have affirmed of the efficiency of this treatment over fat bulges, the concern on the minds of the majority of us stays, "What exactly is fat freezing?"
Simply put, fat freeze in Singapore is the freezing of fat cells below the skin without the need for surgery. An alternative to liposuction, fat freezing technology utilizes handheld cooling paddles to suck and also freeze fat cells under the skin at  4 degrees Celsius or even lower. The freeze procedure causes what is referred to as apoptosis. Apoptosis is configured celled death and also is noticeably different from death (where cells die due to injury). When fat cells are killed off, then they can be taken in, refined as well as secreted through the body's lymphatic system. The outcomes of fat freezing are generally reduced layers of fat under the skin as well as an extra contoured look. While fat cold might appear something right out of a hipster manual, it is backed by scientific research. Actually, fat freezing has actually been authorized by the FDA in Singapore. The process of cold cells to death is not one that is brand-new to the area of medication. It has been made use of in the treatment of specific sorts of cancer cells along with various other pre-cancerous as well as non-cancerous conditions.
Here are the Key Points for Fat Freezing
For fat freezing, the fat pocket which is sucked up is frozen. Generally, around 14% to 30% of the cells will freeze and die off. They are then removed from your body by your own immune system.

Fat freezing is perfect for a pocket of fat. You can sometimes have 2 pockets treated at once.

Generally, if you can SQUEEZE IT, you can FREEZE IT!  What it means is that if you are able to hold onto your fats, you can use fat freezing to target them.

Fat freezing treatments lasts for as short as 30 minutes (for the latest 360 freeze) to the usual 60 minutes.

Fat freezing is not painful, although it can feel very cold and numb your skin during the treatment.

There are very few side effects to fat freezing. You could get a bruise, and you skin can feel numb for a few days.

Areas which you can fat-freeze include tummy, love handles, inner thighs, back fat, upper arms and double chin.

It takes 6-10 weeks to see full results from fat freezing.
What are the pros or advantages to fat freezing?
Below are the advantages of fat freeze or cryolipoliysis: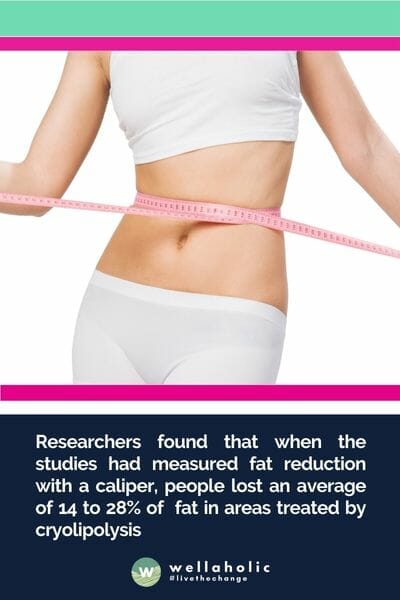 Pro #1: Fat freeze includes a relatively short treatment time
Each cellulite freezing therapy usually takes about 60 minutes for one localised location or body part. If you have greater than any type of one location you wish to successfully target, it may take much longer for outcomes to reveal. Majorities of the body such as your back would certainly also take longer to see results. In fact, at Wellaholic, we offer WellaFreeze 360, which uses the latest innovation in fat freezing technology to freeze fat tissue in only 30 minutes or less and with increased percentage of fat reduction. We also offer WellaFreeze, which is the general fat freezing treatment being used in Singapore.
---
Pro #2: Fat freezing is a non-invasive therapy
Cryolipolysis is a non-invasive fat reduction treatment, during which specialists put a tiny suction handle or probe on the fat bulges of the clients. The gadget progressively removes temperature up until the subcutaneous fat is iced up. During the procedure, the applicator delivers precisely controlled cooling conditions that have actually been verified to target and also get rid of unwanted fat cells in particular areas of the body.
Pro #3: Fat freezing is a pain-free process
Although incredibly chilly temperature levels are able to penetrate the skin and target the body fat cells and fat deposits to freeze them , the temperature level at which cryogenic lipolysis is done is not low enough to create any type of discomfort or damages. You might feel a pain because of the drawing feeling as well as the cool once the procedure is done, that sensation ought to go away.
---
Pro #4: Fat freezing has no or little downtime
Compared to liposuction, fat freeze therapies can be done as an outpatient therapy. You will certainly be able to return to work or normal life the day of or the following day after your treatment. This is also partially as a result of the reduced downtime or lack thereof. There is hence no need for recovery time, and you should be able to resume your daily activities with no issues.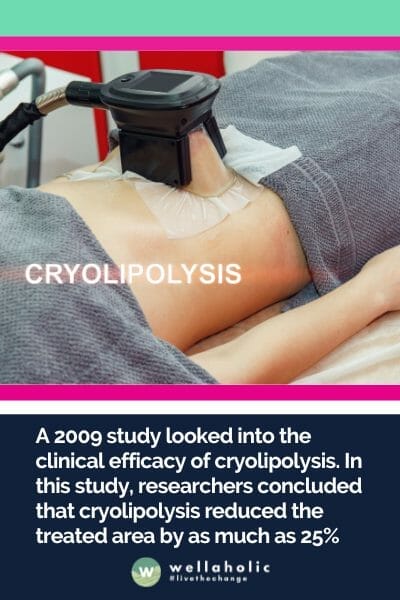 Pro #5: Fat freezing has a high success rate for fat reduction
Fat freeze is proven to remove fat. A 2015 review validated that patients who went through fat freezing experienced in between 14 to 28% decrease in treated areas after a solitary session. Results of the therapy sessions begin to become visible after about 6 weeks of therapy. If people preserve a healthy and balanced diet regimen and also a constant exercise routine, the results of fat freezing are taken into consideration permanent.
---
What are the cons or drawbacks to fat freezing?
Just like all medical procedures, some adverse effects are expected from cryolipolysis. Nonetheless, because it is a noninvasive procedure that does not require reducing or anesthetic, the opportunities of problems or negative effects is significantly lower than in various other aesthetic procedures. Right here are the drawbacks to fat freeze or cryolipoliysis: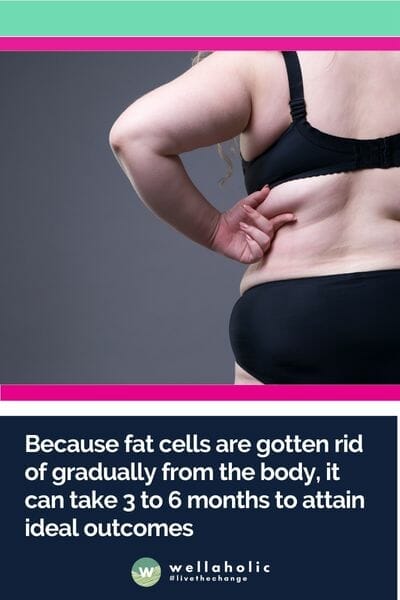 Con #1: Fat freezing needs greater than one single session to see good results
For bigger body parts, your professional may need you to return every couple of weeks up until significant results start to reveal, after the initial treatment. If you are targeting more than one body component, you can also expect to return for even more sessions to achieve your preferred results. The degree of reduction in fat is compounded with repeated treatments spaced about a month apart.
---
Con #2: Fat freeze is advised for those that are in good general health and wellness
The fat freezing treatment is recommended just for individuals who remain in great general health without neurologic or orthopaedic problems and also who are looking for "place" fat decrease in particular areas on the body. Cryolipolysis is not suggested for individuals that are significantly obese or obese. You are always advised to adopt a healthy lifestyle to maximise the gains from fat freezing.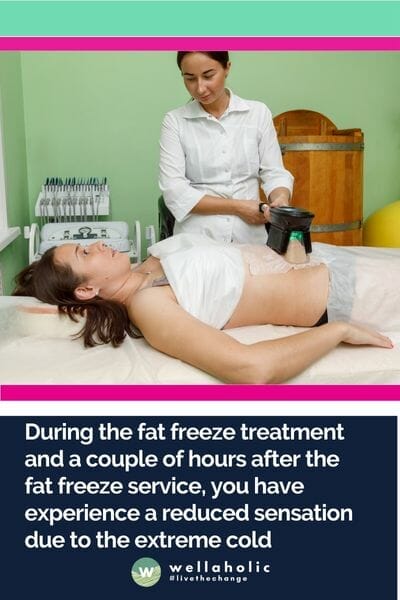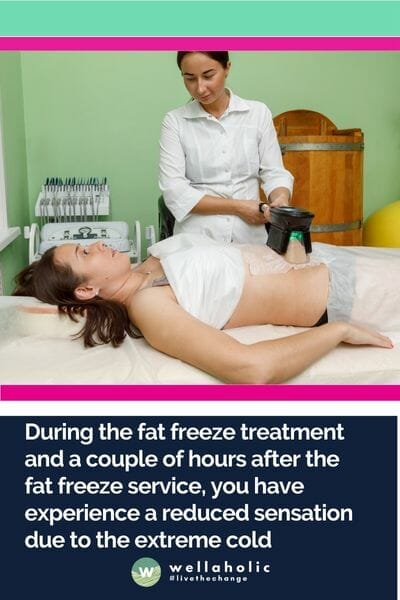 Con#3: Fat freezing outcomes are not apparent quickly
Outcomes are not obvious quickly. Because fat cells are gotten rid of gradually from the body, it can take 3 to 6 months to attain ideal outcomes. Weight gain is also feasible after undertaking cryolipolysis. Fat might be deposited in various other areas of the body. For this reason it is important for patients to maintain to a practical diet plan.
---
Con #4: You may experience a reduced sensation during fat freezing
During the fat freeze treatment and a couple of hours after the fat freeze service, you have experience a reduced sensation due to the extreme cold. This is because the low temperatures will have a numbing effect on the skin and its nerves. Skin sensitivity will also be reduced. Fortunately, the cold temperature of the cryolipolysis treatment does not cause any extreme pain or any ill effects. The numbness will go away naturally.
Con #5: There may be a need for skin tightening for laggy or loose skin
As fat freezing can effectively remove fat, the drastic reduction of fat cells and fat areas may cause loose skin to accumulate. Hence there is a need for skin tightening treatments to tighten excessive leftover skin for better body sculpting and body contouring. Wellaholic has body contouring procedures such as WellaSculpt which uses advanced Radio frequency to tighten loose skin and reduce skin laxity as well as to manage contour irregularities, which works very well with our WellaFreeze fat freezing treatments.
---
WellaFreeze 360 Advanced Fat Freeze by Wellaholic
WellaFreeze 360 uses the latest fat freeze technology and is designed for customers who are looking to fat freeze 4 body parts at once. Similar to Clatuu 360 or CoolSculpting 360, our WellaFreeze 360 cryolipolysis device is equipped with 4 probes or applicators for concurrent usage. Further more, the latest innovation in our fat freeze 360 probes increases the coverage area – meaning that you can freeze a larger surface area per probe.
What is WellaFreeze™ 360 Advanced Fat Freezing?
WellaFreeze™ 360 Fat Freezing is the latest innovation in fat freezing. It uses a newer device over the traditional WellaFreeze cryo machine. 
WellaFreeze™ 360 Fat Freezing helps target the stubborn fat and cellulite areas of your body that do not react well to exercise and dieting.
Fat cells are "dissolved" by non-surgical means and controlled cooling at sub-zero temperatures.
WellaFreeze™ 360 Fat Freezing with its newer technology can increase in absolute fat removal by up to 19%, in addition to the 14% to 28% fat reduction from each session.
In addition, customer can treat 4 body parts at one time with WellaFreeze™ 360 Fat Freezing.
Each session is also reduced from 60 minutes to only 30 minutes, due to the increase freezing ability.
WellaFreeze™ 360 uses 360 probes which can freeze and reduce up to 34% of body fat per session with no or minimal bruising to the body.
WellaFreeze™ Fat Freezing Can be Done for the Following Body Parts
Stomach / Belly / Tummy / Abdomen
Love Handles / Flanks
Under the Neck / Double Chin
Back / Bra Area
Thighs
Male Chest (Pseudogynecomastia)
Arms
Under Buttocks (Banana Roll)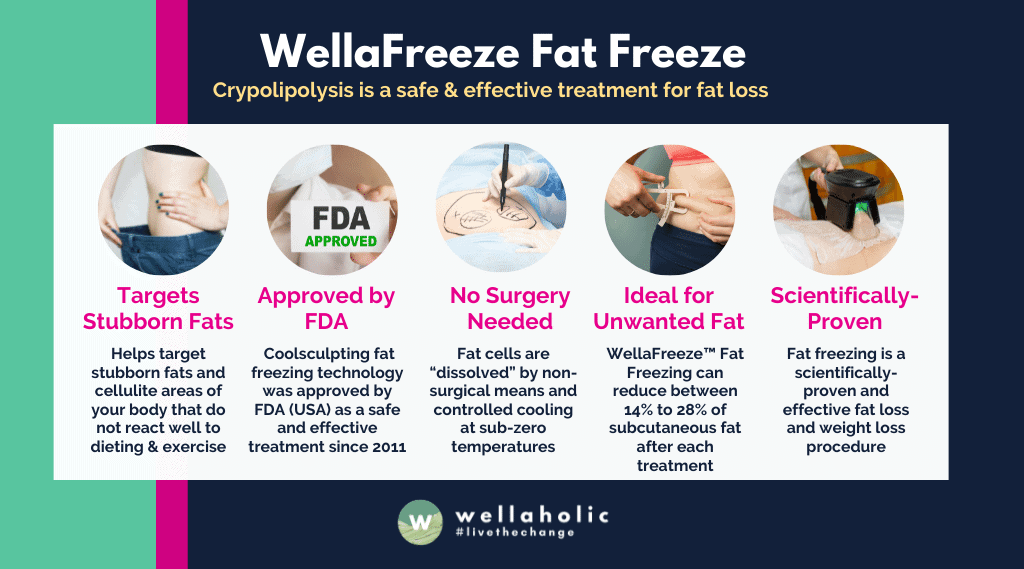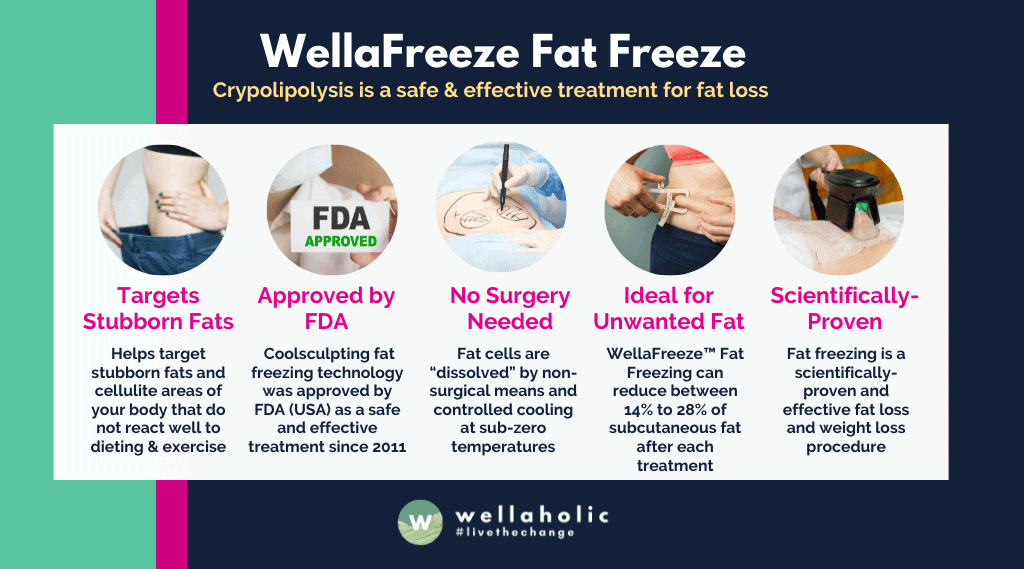 See Over 1800 Positive Reviews of Wellaholic (Customer Verifiable)
Pricing of Slimming Treatments by Wellaholic
Wellaholic believes in providing pricing transparency, and hence all prices are published and updated on its website. Choose from a single-session plan or choose a multi-session plan for greater discounts. Wellaholic's slimming treatmentes are generally divided into the following categories: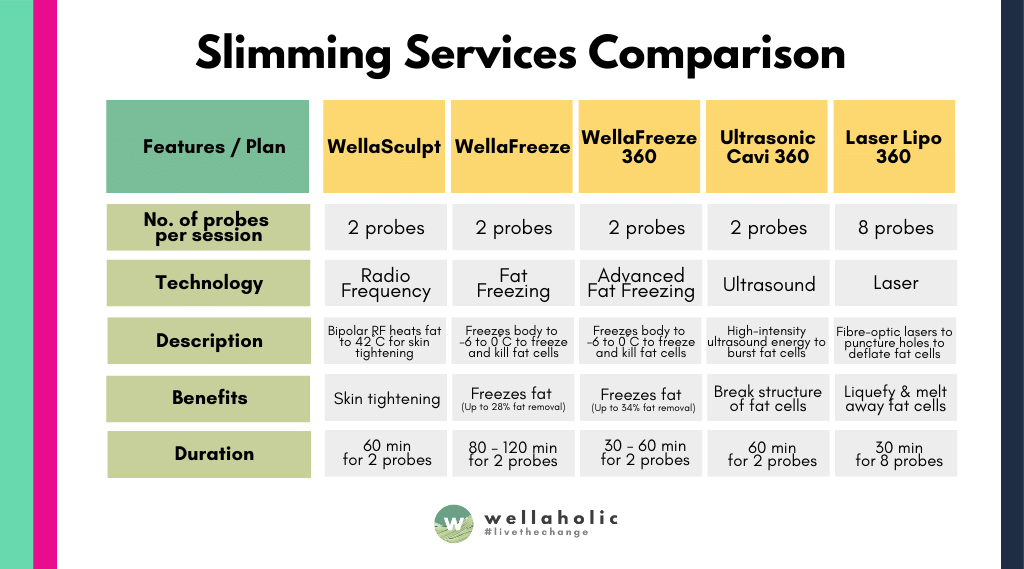 Please click on the menu below to see the pricing for the various slimming treatments by Wellaholic. Prices are nett and inclusive of GST.
---
---