$169 for Unlimited Underarms SHR Hair Removal or $14 per Month!
$169 for 12-Month Unlimited Underarms Hair Removal: Book Treatment Now
Pay only $169 for a 12-month Unlimited Underarm Hair Removal treatment at any of Wellaholic's seven outlets around Singapore. Book now and pay later at Wellaholic. Just click on this link to book your appointment, and then decide on your package after the free consultation.
Hair Removal is all the Rage in Singapore
Hair removal in Singapore is all the rage now. Whether it is laser hair removal, electrolysis hair removal, IPL hair removal or SHR hair removal, or even waxing or sugaring, there are many ways you can go about getting your underarms nice and smooth. While waxing or sugaring your underarms can ensure smoothness for a month or two, the hairs eventually grow out from the hair follicles and can cause tricky situations such as ingrown hairs. There are other IPL, SHR, DPL and laser hair removal salons such as Japan IPL, Musee Platinum, Strip Singapore, Lush Aesthetics and Datsumo Labo too, but Wellaholic stands out for our unlimited plans, competitive pricing and our exceptional customer service – as can be seen from thousands of satisfied customers over the years.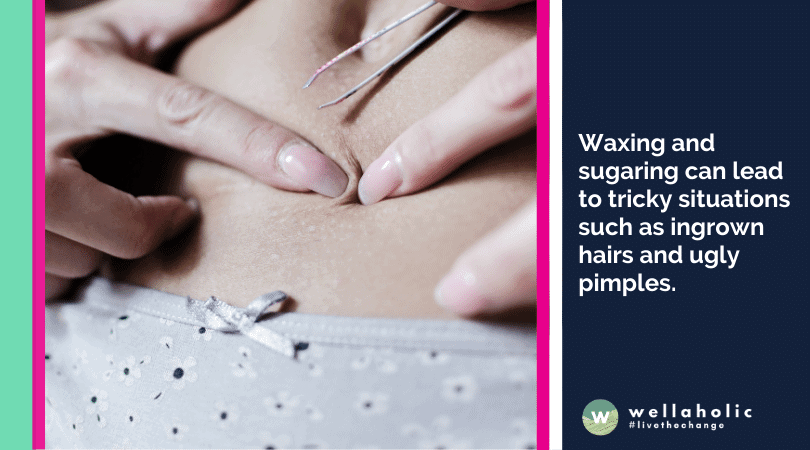 Because of this issue, more and more customers in Singapore are opting for permanent hair removal. There are also gadgets that promise to replicate the hair removal technologies offered aesthetic salons, but sadly, due to the low wattage of such devices, they are usually not able to lead to a permanent hair reduction. In fact, if not done properly, the home device might lead to damage to sensitive skin, as well as pigmentation issues which affects skin tone.
Why Consider Underarms Hair Removal?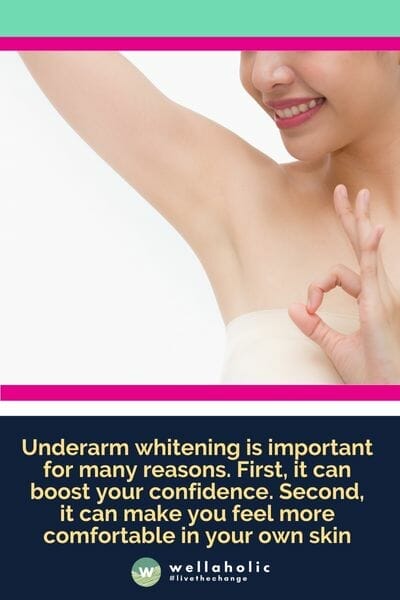 Underarm hair removal is a personal preference that many people feel strongly about. For some, having hair on their underarms is seen as unhygienic or unclean. Others simply don't like the way it looks and feels. Some people even think it's more comfortable to have smooth underarms.
There are a few different ways to remove underarm hair. Shaving is the most common method, but it doesn't always provide a close enough shave for some people. This can lead to irritation and ingrown hairs. Waxing is another popular option, but it can be quite painful. Depilatories are also an option, but they're not always as effective as other methods.
The best way to remove underarm hair depends on your own personal preferences. If you're looking for a quick and easy solution, shaving is probably the best option for you.
Why SHR Hair Removal is Ideal for All Skin and Hair Types
​SHR or Super Hair Removal is a new technology of permanent hair removal treatment, and is the one offered by Wellaholic. Based on unbundled light, the special feature of SHR technology is that the probe or applicator is equipped with an anti-reflective sapphire crystal. By using pure water to filter the high infrared areas of the light, SHR technology passes only 50% of the energy to the melanin responsible for hair growth. The remaining 50% of the energy targets the stem cells responsible for hair growth. This includes the nutrition of the hair root as well as the protein in the stem cells. As the hair root or follicle receive little or no nutrients, they can no longer grow. This is also why SHR technology is better and more preferred by customers familiar with hair removal technologies.
SHR treatment for hair removal can target both coarse hair and fine hair, as well as light hair and dark hair. SHR hair removal is also ideal for all skin types – making it a superior laser hair removal treatment.
SHR Hair Removal has Less Discomfort and Reduced Risks of Burns
​In contrast to IPL hair removal, the area to be treated is "hovered over" with the SHR hand-piece and continuously heated with rapid pulses. This results in temperatures of only about 45° Celsius leads to a treatment with to a lower risk of burns. Therefore the SHR device can be operated with a much lower heat energy than in the case of the IPL system when targeting the hair follicles to remove unwanted hair. This results in the treatment being painless and giving just a pleasant warm feeling on the skin and underneath comparable to sunbathing, leading to effective hair removal results.
SHR is a gold standard for laser hair removal treatments. SHR is also ideal for all hair colours and hair types, as well as all skin types and skin colours. This makes SHR hair removal ideal for both dark-skinned customers and fair-skinned customers.
SHR Targets the Stem Cells responsible for Hair Growth
​The stem cells are responsible for the nutrition of the hair root. The SHR applicator is hovered over the skin, hair and underlying stem cells warm up slowly and continuously until each area has reached a temperature of approximately 45° Celsius. In order to be able to reach the stem cells effectively with the emitted light rays, an active connection to the hair root is also required here (anagen phase). Each hair acts like fiberglass as a "bridge" to the hair root and the connected stem cells. When the stem cells have reached the desired target temperature, the protein denatures. As a result, it can no longer supply the hair root or the follicle with nutrients and every single treated hair falls out. This results in smooth skin at your underarms.
Pay only $169 per year for Unlimited Underarms SHR Hair Removal
At Wellaholic, we have maintained our bestseller Underarms hair removal plan. Likely the best hair removal pricing that you can find in Singapore, all you need to do is pay $169 for a year's worth of unlimited underarms hair removal at any of Wellaholic's convenient outlets. You can choose between SHR or IPL hair removal. There are no hidden costs, and you can be also assured of our exceptional customer service that Wellaholic is well-known for.
Or if you are looking at hair removal treatments for your arms, legs, Brazilian/Boyzilian or other body parts, do consider our SHR Prestige and Deluxe unlimited plans which provides unlimited shots for all body parts at an affordable monthly pricing.
Enjoy Your Treatment at our Multiple Outlets Across Singapore
At Wellaholic, we are constantly reviewing our Brand Promise, which is to:
Provide affordable treatments for our customers
Help our customers see results with treatments that are backed by science and research
Ensure availability of capacity so that customers can make bookings easily online
Deliver exceptional customer service, and listen to our customers
We are positively confident that our $149 annual SHR underarms hair removal is one of the most affordable (and effective) hair removal treatment in Singapore, if not the cheapest. As we are known for quality treatments with no hard selling, do come for a free consultation to find out more about our offers.
Pricing of SHR Hair Removal Treatments by Wellaholic
Wellaholic believes in providing pricing transparency, and hence all prices are published and updated on its website. Choose from unlimited monthly hair removal plans (with unlimited SHR hair removal shots) for unlimited body parts, or choose from per-session hair removal price plans. Wellaholic's hair removal prices are generally divided into the following categories:
---