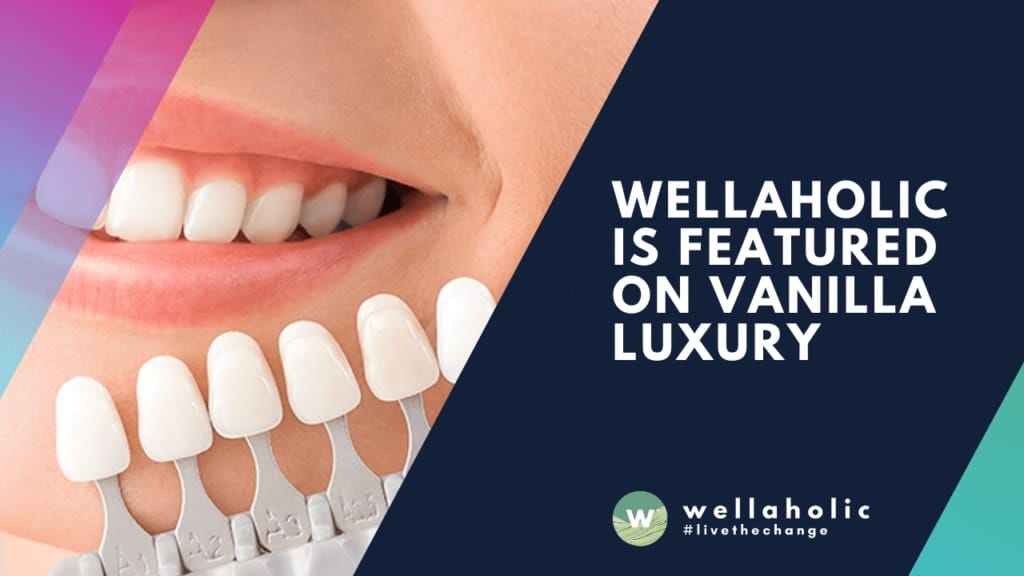 Wellaholic is Featured in Vanilla Luxury's Dental Clinics in Singapore for Teeth Whitening
Wellaholic is Featured on Vanilla Luxury's Dental Clinics in Singapore for Teeth Whitening
Wellaholic is pleased to be featured on Vanilla Luxury's teeth whitening guide. Read the full article here.
TeethWhite™ treatment is a premium laser teeth whitening treatment in Singapore that can whiten your teeth by up to 12 shades with immediately visible results. Any discoloured substances in the enamel of the tooth can be removed effectively.

The primary ingredient in teeth whitening gel is Carbamide Peroxide. The molecules will become active when exposed to your teeth and with strong LED light. This is what whitens your teeth. Wellaholic use a proprietary process to ensure that the whitening agent binds to your teeth, to increase the rate of whitening to the teeth while ensuring both safety and comfort.
​
The teeth whitening treatment takes about 40 minutes including consultation. The whitening gel is applied directly onto your teeth and the gap between your teeth to ensure the best whitening effect. A 6000W lamp is used to activate the gel. Halfway into the treatment, the staff will pause to further apply the whitening gel for maximum effort. Safety goggles are worn to protect your eyes against the light.
---