Wellaholic is Featured on the New Paper
Wellaholic is pleased to be featured on The New Paper – Lifestyle – "Give Yourself a Makeover for the year-end Festivities" article. Read the full article here.
Wellaholic WellaBoost Needleless Skin Booster
In the article, Wellaholic's WellaBoost was introduced. The ​needleless skin booster treatment (from $159 per session) that utilises High-Pressure Jet Spray Technology and Electroporation to infuse the skin with any of four different types of facial serums – Hyaluronic Acid, Matrixyl, Marine Collagen and Placenta – depending on the customer's skin type and skincare needs.
WellaBoost employs high-pressure spray technology – delivering the serum into the dermis at high velocity by kinetic energy, turning the combined serum into nano-particles that can release nutrients into the skin layers more effectively – in tandem with electroporation, which exposes the skin to a light electrical field and allows increased absorption of the serum.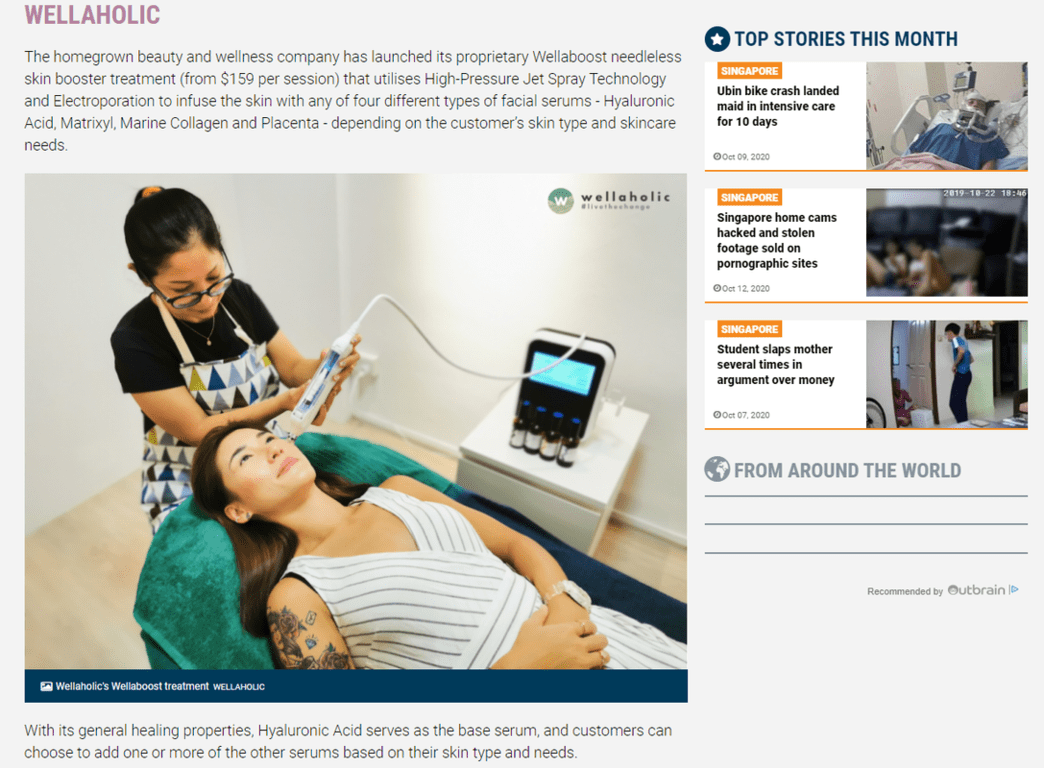 Wellaholic's 4th Anniversary Celebrations
The New Paper article also shared Wellaholic's 4th anniversary celebrations together with our 40% OFF Second Purchase offer. If you have yet to get something, you have half a month left, so hurry down to any of our Wellaholic outlets and get yourself your favourite hair removal, facial, body slimming, hair regrowth or teeth whitening treatments! Find out more here.
---