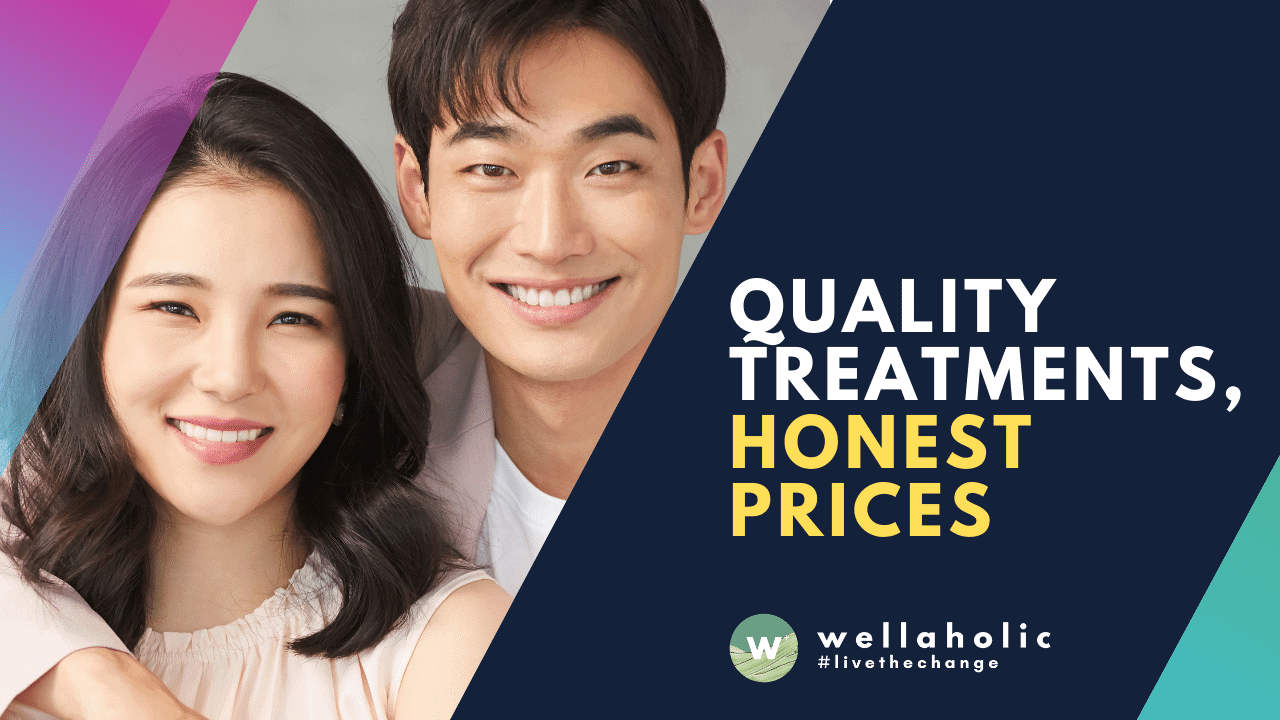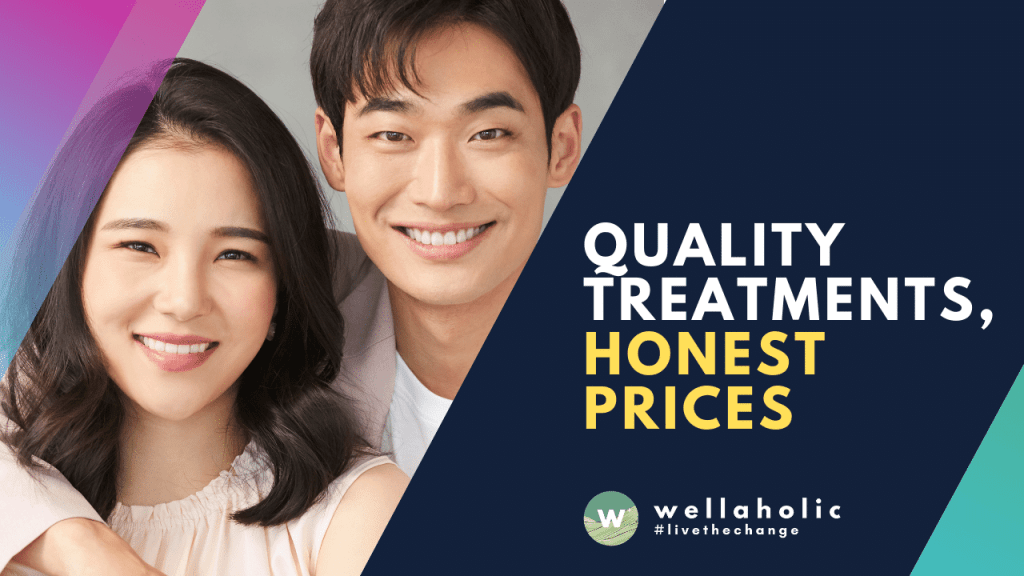 Quality Treatments, Honest Prices
Wellaholic's New Slogan "Quality Treatments, Honest Prices"
Last year seemed to change on a whim, every peace of mind becomes ever more precious. As a new year begins, we're hoping to start it with a clean slate, and get straight to the point. Wellaholic now has a new slogan: 'Quality Treatments, Honest Prices'.
Through rounds and rounds of lockdowns, we've stuck to our guns. We're still offering quality treatments, with transparent pricing which is always available on our website. We cut through all the noise to provide you a seamless experience as you visit us, be it our outlets or our website. Here's to having more time for the things you love doing. 🥂
That said, we're going to continue our commitment in providing quality treatments, and improving them too. We only provide treatments backed by proven methodologies and research, seeking the latest developments in beauty and aesthetic technologies.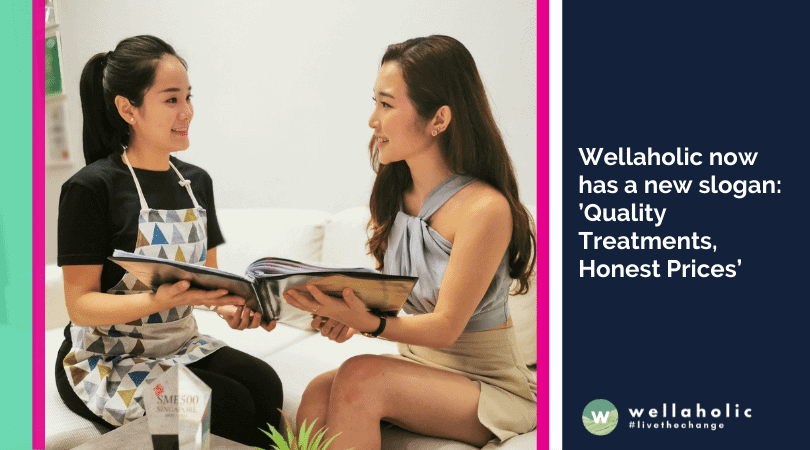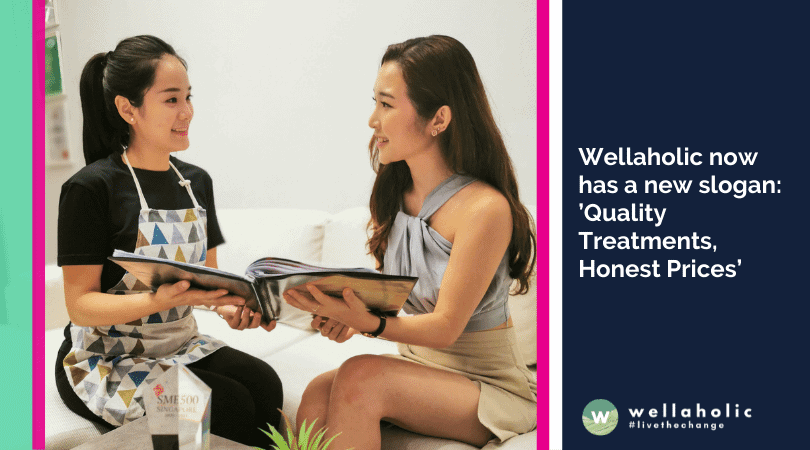 Looking Back at 2021
In the beginning of 2021, we launched the Wellaholic Slimming Lab, where we plan a holistic approach to help you reach your objectives for your health and your body. Located at Wellaholic (Lavender), is equipped with the latest cutting-edge weight loss and fat reduction equipment designed to accelerate our customers' fat loss goals. At the Slimming Lab, we plan a comprehensive 12-week slimming journey based on a 360-degree approach with active tracking, fat-reduction treatments, robust meal plans and diet supplementation to ensure guaranteed results in our clients' fat-loss objectives.
In that January, we also had our brand-new WellaFreeze 360 machines, which has an increased handle coverage as well as improved cooling, reducing up to 33% of subcutaneous fat per treatment. And here lies another glimpse of our meticulous approach to every treatment we provide. We rigorously tested the machine on ourselves. We see what's the best, most comfortable setting for the machine before the first customer tries it. The same goes for every machine that comes through our doors.
Wellaholic's Commitment to Transparency
Our commitment to transparency becomes a perfect complement to our quality treatments. We don't say this lightly: we don't do hard-selling. We don't have any trial sessions that distort the prices of our treatments. All our prices are stated clearly on our website, and on the brochures at our outlets. So, rest assured, you will have your peace of mind at Wellaholic.
And we're glad our efforts speak for themselves. We have over 900 authentic stellar reviews on Google. Last year, we clinched TripAdvisor's Traveller's Choice Awards for two years running. We won a whopping 5 awards at the 2021 Daily Vanity Spa and Hair Awards. There, our brand new WellaFreeze 360 Advanced Fat Freezing Treatment actually won the Best Fat Freezing treatment.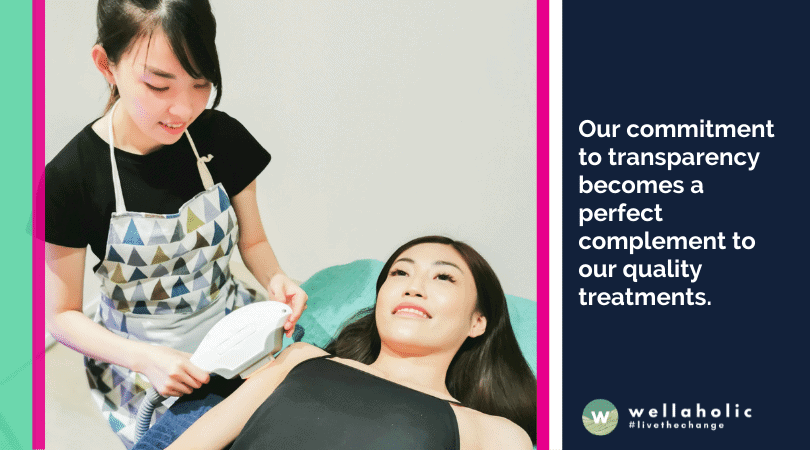 Wellaholic Listens to Our Customers
For 2022, we're still striving to provide cutting edge treatments at transparent, affordable prices. We're actually very excited to announce new treatments in the new year! Watch out for our new Gold RF Microneedling machines, which we will launch after our comprehensive in-house research and testing.
As we strive for the better, we're not forgetting how we can help you strive too. Back in November 2021, we asked you where we should open our new outlets. We're so happy to have so many of you point out where we can best serve you. Here's a little teaser, we have three new locations at Ang Mo Kio Central, Somerset, and the Eastern part of Singapore. Dear Easties, we're going to be there for you very soon!
As the new year begins to unfold, we also want to reaffirm our resolve to help the communities around us too. During the pandemic, we started 'Wellaholic Gives Back' in the beginning of 2021. In it, we donate a portion of what we earn to a different charity every month through Giving.sg, an initiative by the National Volunteer & Philanthropy Centre (NVPC). Throughout the year, our donations has straddled animal welfare charities such as Save Our Street Dogs, to Samaritans of Singapore (SOS) is a non denominational, non-profit suicide prevention centre.
Happy New Year everyone! May we all find success and happiness, come what may.
---