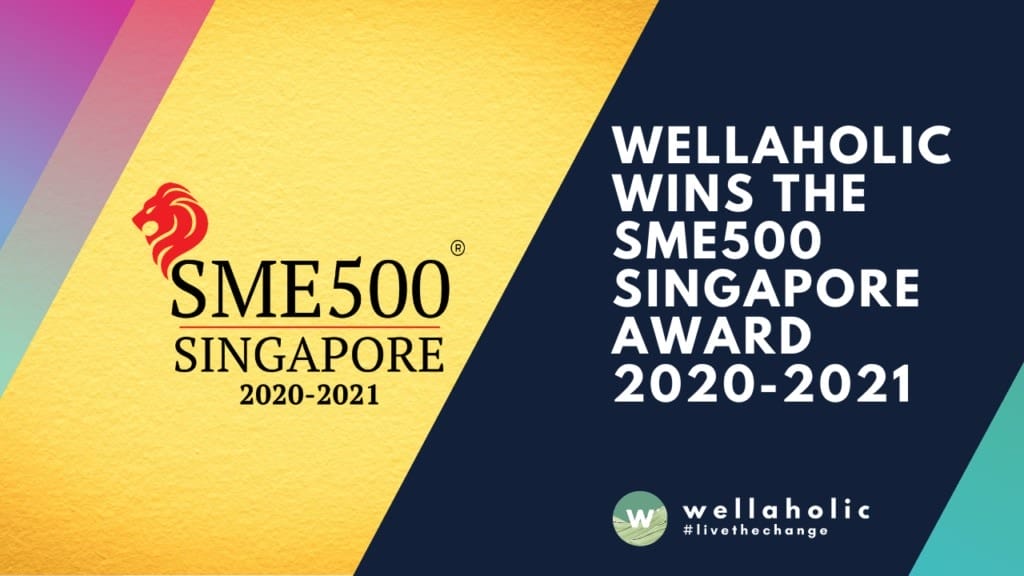 Wellaholic Wins the SME500 Singapore Award 2020-2021
Wellaholic Wins the SME500 Singapore Awards 2020-2021
Singapore SME 500 Award 2020 – 2021 | Recognizing & Ranking Singapore's Top 500 SMEs.​
The Singapore SME 500 Award was launched to recognise Singapore's leading Small-Medium Enterprises across major trade and industries that have contributed significantly to Singapore's GDP. Today, the SME 500 Award continues to recognise Singapore SMEs that have been developed and managed effectively, honouring leading businesses that have proven its success within the related business industries and sectors.
​Recognising only the most enterprising and privately held companies that have made significant contributions, the SME 500 Award is an award that businesses strives for continuous improvements to achieve on a year-to-year basis, spearheading each business's appetite for growth and success.
Wellaholic would like to thank our customers for your support to our business. We would also like to thank our staff for their hard-work and commitment without which it would not be possible to be a recipient of this award.
#livethechange
---