OXYBURN FAT BURNER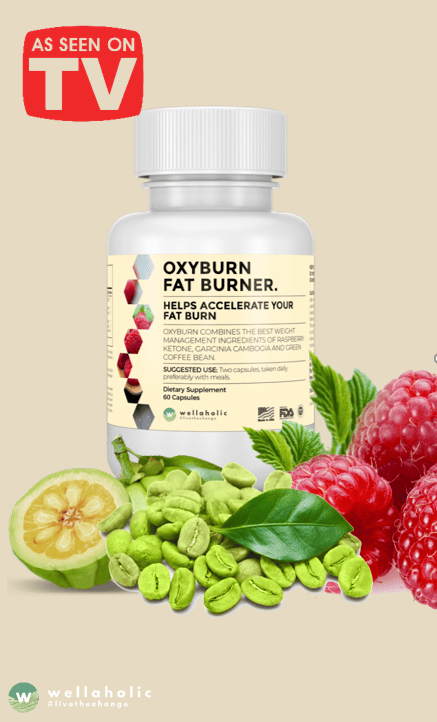 WELLAHOLIC'S OXYBURN FAT BURNER COMBINES THE BEST WEIGHT-LOSS INGREDIENTS OF RASPBERRRY KETONE, GARCINIA CAMBOGIA AND GREEN COFFEE BEAN TO ACCELERATE YOUR FAT BURN AND HELP YOU ACHIEVE YOUR WEIGHT LOSS GOALS AT A FASTER PACE THAN BEFORE.
Weight management is a long-term approach to a healthy lifestyle. It includes a balance of healthy eating and physical exercise to equate energy expenditure and energy intake. But weight management is a difficult task. About 80 percent of people who lose weight gain it all back, and sometimes more, within a year, experts say.
​Suggested Use: One to two capsules, taken daily, preferably with meals.